"You just sunk our friendship!"
My older sibling laid the harsh words on me early one Christmas Break. I was a little unclear about what I had done, but I knew it was bad, and this faux pas had created a big loss. We could no longer be friends. Ever again.
Crushed, I did the only thing my five-year-old self knew to do, the only thing that was in my control at the time.
I ran away from home.
I packed my Holly Hobbie suitcase with a handful of saltines, two pieces of leftover Halloween candy, and three carrots to balance it out. Then, grabbing my coat, I headed to the most desolate and private place in my known universe: the pasture next to the house.
As I walked deeper into the dry landscape, I noticed a structure in the distance and hatched an idea. I climbed the cold metal steps to the top of an oil storage tank that sat in the middle of the pasture. Pretending it was my own house, I unpacked my suitcase and set up my kitchen. I felt self-sufficient.
Aside from a few Angus steers, I was totally alone. Or so I thought. As I turned to glance back nostalgically at my not-so-distant childhood home, a truck barreled toward me in a whirlwind of dust.
I imagined it was Daddy, coming to rescue me or beg me to reconsider.
It wasn't.
Instead, an oil field worker arrived, unwelcome, at my new residence. He scolded me, warned me of certain injury or possible death, and threatened to tell my parents. In deep fear and a tinge of humiliation, I packed up and headed home.
Even in the glow of the freshly decorated Christmas tree, I felt the scowl of the offended sibling across the table that evening. Grateful to be back with my family, out of danger (and out of trouble), I was still feeling the grief that took me there in the first place. I struggled with that mix of feelings the entire holiday. It was a difficult place to be.
GRIEF MIXED WITH GRATITUDE
Following that runaway incident, I lived in the tension between grief and gratitude. Many are in this tight space right now as we face a holiday season we could never have anticipated.
Many are in this tight space now between grief and gratitude as we face a holiday season we could never have anticipated.
Click To Tweet
The whole pre-Christmas world feels heavy.
At least mine does.
Grief for the loss of both parents within four months.
Grief for the loss of a year that seemed to evaporate from my certainly-shortened life.
Grief for graduations, gatherings, hugs that should have been.
But alongside my grief sits a corresponding helping of gratefulness:
Gratitude for extended family and understanding friends, for feeling alive at the end of Year 5 of a harsh diagnosis.
Gratitude for the existential push to start my writing endeavor.
Gratitude for a vaccine on its way.
I am perplexed to feel both emotions so strongly; it seems almost hypocritical. But I am also struck that the things I am most grateful for reflect what I am grieving deepest. Just like that attempted move to the pasture.
The things I am most grateful for reflect what I am grieving deepest.
Click To Tweet
Francis Weller says it is possible and even beneficial to experience both grief and gratitude:
"The work of the mature person is to carry grief in one hand and gratitude in the other and to be stretched large by them."
Grief and gratitude are not an either/or proposition. We can be grateful and still be grieving. One was never meant to negate or supersede the other.
GRATITUDE NEEDS GRIEF
Grief and gratitude can coexist, and maybe they have to. Maybe we can never appreciate fullness without loss. Maybe they are actually partners in bringing the realization of God's mercy into our hearts.
"Grief and gratitude are kindred souls, each pointing to the beauty of what is transient and given to us by grace." – Patricia Campbell Carlson
It's the human condition. Songs have been sung about it, poems have been penned about it, and hearts have been hurt by it: You don't know what you've got until it's gone. Health, Family, Grand Plans. As I get older, I am increasingly grateful for all those things that go missing because their absence reminds me of how blessed I am to have had them at all.
"It is the gift of grief, the price we have to pay for relationships and the deep love for those we have lost, that makes it possible to be grateful." – Adam Rabinovitch
My journal entry from five years ago today while I was in ICU:
After the dust settled on the immediate life-saving measures, I learned that, by medical opinion, I likely will not live 5 years. Statistics say 50% of people with any type of heart failure die within 5 years. For those with a BNP at the drastic level of mine, only 50% survive 90 days after being released from their initial hospital stay. 90% of those die within a year. It's as if I'm standing outside the window of my own life, and it's not a pretty scene. My numbers are so bad and my chances look even worse. 
Today, the future is not any clearer than it was 5 years ago. It's not how I want it to be, but I'm thankful for what it is. And acknowledging that never discounts the grief for the way I wish things could be.
2020 was 20% of the life expectancy I'd been given. In that tumultuous year, I have doubled my subscribers, found a writing community, published a dozen articles, participated in several podcasts and webinars, finished a book proposal. Even better, I was given the perfect opportunity to talk deeply with my daddy as I sat at his hospice bed, and with my mother, my siblings, and my children, as we planned then processed funerals. Without the losses that were part of 2020, none of that would have happened.
FEELING SEEN IN OUR GRIEF
So much of our lives can be summarized by a statement Jesus made:
You do not realize now what I am doing, but later you will understand. John 13:7
Jesus's own mother must have felt this, too.
Young, unwed Mary expecting the Savior of the world was surely grieving the loss of her planned life and guarded reputation:
How can this be? Luke 1:34
For all of us managing our expectations, grief comes in the confusing, challenging, "not realizing" phase. And it can be a lonely place to be.
If we feel alone and unseen, grief can become polluted with self-focused guilt and regret. (I secretly wanted SOMEONE to notice I was missing from the house that half-hour I was in the pasture. Otherwise, what would be the point?)
But if we feel seen, grief can be felt and processed in light of a bigger picture. And gratitude can emerge from that dark place. Even when we're living the story we didn't want.
If we feel seen, grief can be felt and processed in light of a bigger picture. And gratitude can emerge from that dark place.
Click To Tweet
Mary felt seen by her cousin Elizabeth and wrote a song of praise and thanksgiving, "The Magnificat," just weeks after the shock of the angel's baby announcement:
My soul glorifies the Lord, and my spirit rejoices in God my Savior, for he has been mindful of the humble state of his servant. (Luke 1: 47)
Over the past five years, difficult as they've been, I have felt seen. By my family, my friends, my readers. But most importantly, by El Roi, the God Who Sees. And it has made all the difference in how my grief has held space for soul-soothing gratitude.
Author Kelly Buckley writes about grieving with gratitude:
"Gratitude does not change the pain of the loss. But it does alleviate some of the suffering."
Indeed, with the help of community, it has.
Running away to the pasture, it was easy to get back. But so much of that was pretend, and most of what we're now living is not. Still, that grief we are carrying into the Advent season, or trying to escape as we head into a new year, can be the truest springboard to gratitude.
The grief we are carrying into the Advent season, or trying to escape as we head into a new year, can be the truest springboard to gratitude.
Click To Tweet
And it all starts by being seen in our grief.
Maybe first by a fellow sufferer online or a quarrelsome family member. Or even a stranger in an oil truck.
But ultimately, by our good and gratitude-worthy God.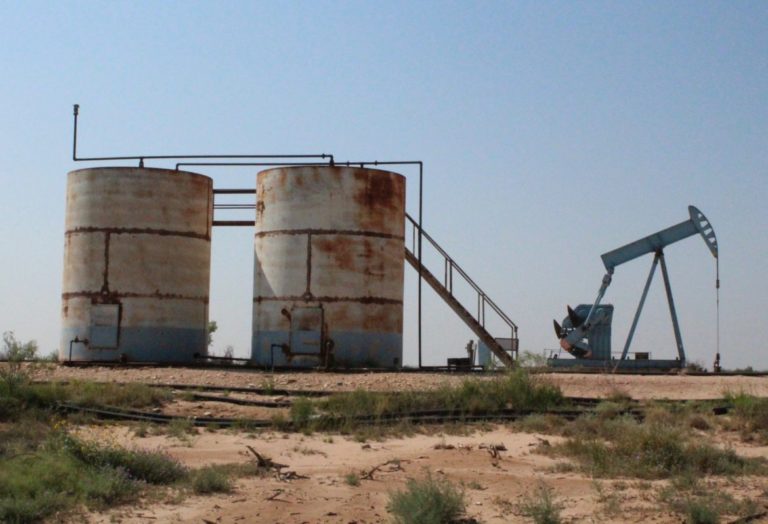 Please follow and like us: