I was in third grade before I knew that a human heart is not smooth and simple and symmetrical. A trip to the science museum proved it. Wondrous and vital as the human heart is, it's also scary-looking, lopsided, and a bit complicated.
Love first masquerades as a soft romance, too. But when we see it from the far side of life, light is cast on a different angle: a bit messy, unpredictable, even harsh.
Love first masquerades as a soft romance, too. But when we see it from the far side of life, light is cast on a different angle: a bit messy, unpredictable, even harsh.
Click To Tweet
NOT WHAT I THOUGHT
As we hoisted Dad from his wheelchair into bed for the night, surrounded by pain-relieving meds, an oxygen tank, and bars of dark chocolate for comfort, he said, "That's the first time I've cried in 50 years."
My momma would not be sleeping beside him that night. Earlier that Father's Day evening, she had nearly died in a choking accident. She was in the local hospital recovering from what had been a harrowing experience for all of us. But no one was more traumatized than my daddy, watching his wife struggling to breathe, getting CPR, and being physically unable to help her.
Mom's words just after she arrived in the ER by ambulance:
"I have to go home."
Dad's surprisingly sentimental words from his home hospice bed that same night:
"She's the only girl I ever loved."
I smiled, figuring life's fragility and cancer's suffering had mellowed him. He had always seemed to me a man of few emotions, because they didn't always look like I expected. For years in my wallet I carried a note Daddy handed me just before walking me down the aisle:
"You will always be my baby girl. I should have said this many times before, but I always figured I didn't need to – But just in case, I Love You. Dad"
I've felt it every day but I treasure these rich, rare words.
Growing up, I had always hoped my parents would show their affection more like Michael and Carol Brady of the Brady Bunch or Charles and Caroline Ingalls from Little House on the Prairie. But I'm learning that might not actually be what love looks like.
It took me half a lifetime to see it clearly:
My parents' love, like God's, was something much bigger.
SOMETHING BIGGER
As my feisty momma pushed to be released, she walked the entire length of the hospital hallway her first time out of bed to prove she was strong enough to go home. Although outwardly, she was indicating Dad wasn't that critical, inside she knew she had to get back to him. With Dad on hospice care, four days apart was a big deal.
After she made it home, Mom talked tough to Daddy, trying to prod him to hang on, and shelter her own heart from the impending loss. I instantly reverted back to my six-year-old self, witnessing their familiar banter. A 98-pound drill sergeant, urging him to use his muscles, Mom also fed him every bit of shrimp from her own Chinese takeout.
As I suppose most children do, all my life I underestimated my parents' relationship because I had one idea of what love looks like. Because they didn't verbalize it in front of other people or because they didn't lavish each other with expensive gifts or exotic trips.
Here's what they've shown me love really looks like:
Gumption to honor the covenant when your path takes a detour.
Grit when you don't like each other and life keeps slapping you in the face.
Grace through the letting go of dreams and grudges, children and parents.
God's word has a special term for that.
Hesed (or khesed) may be the richest word in the Hebrew scriptures. One of the most common descriptors of God Himself, it is found nearly 250 times in the Old Testament.
… the compassionate and gracious God, slow to anger, and abounding in loyal love and faithfulness…

Exodus 34:6
Hesed is the Hebrew word translated here as "loyal love."
But the fullness of hesed cannot be adequately translated into any other language's single word or phrase.
It's a special kind of loyalty – active promise-keeping loyalty, demonstrated by deep personal care.
My parents had likely never heard of hesed, but they lived it daily.
Hesed is my momma carefully preparing Daddy's favorite meals, even when he could barely eat during his years of chemo treatments.
Hesed is my dad printing emails and articles in large font for Mom every week since she never learned to use the internet and macular degeneration compromised her sight.
It is Ruth gleaning in unfamiliar fields to feed her widowed mother-in-law.
It is David showing loyalty to Jonathan's dangerous family.
It is God providing manna in the desert and, ultimately, Jesus on a cross.
All within a long-lasting covenant relationship.
It is commitment, choice, desire, and action…all rolled into one.
LIVING HESED'S LOYAL LOVE
As impressive as it is, hesed is often not pretty at all.
This special brand of loyal love requires constantly getting our hands dirty – helping aging parents, changing new babies, directing stubborn teens, following the way of the cross. Hesed will one day compel us to do what we never expected to do when we first drew parameters around the idea of smooth, simple love.
Hesed will one day compel us to do what we never expected to do when we first drew parameters around the idea of smooth, simple love.
Click To Tweet
Like helping your cancer-stricken dad onto the bedside commode for the 15th time in the same night.
Like listening to his mumbled story with full attention and wonder for the fifth time in the same day.
Like falling asleep holding his hand while his wife is in the hospital and he says, "You can't leave me alone."
But mostly, hesed looks like your husband doing all of that for your father going on 48 hours with no sleep because your own health won't allow you to keep doing it yourself. For this rare son-in-law, Dad's passing was like losing a father twice.
The only way to show loyal love is in this continuing stream of everyday commitment. Hesed is a never-going-to-leave-you kind of love. Like God showed from Eden to Calvary. Like my parents did for over six decades, even when I didn't always see it.
While other love words in the bible focus on feeling, hesed gets its meaning from action.
Mom's favorite quote came from Mother Teresa:
"Do small things with great love."
The key to loyal love is small things, constant things, vital things. My parents both knew about those. And their lives knit a safety net for me.
"The totality of your behavior will set a template of what love is that your children will carry with them into adulthood." – Neil Strauss
In many ways, my parents' example of hesed has helped me hold onto my faith through the harsh journey of heart failure.
Most of us have seen our lives not track the way we'd hoped and planned. (I saw my parents' lives take some unwanted turns.) Detours can make us into doubters. When this happened to me, I started to question if this God I had known and trusted all my life had ever really loved me at all. If I'm being honest, I questioned God's loyalty. But something deep inside me helped it make sense.
From my journal:
If I embrace God's long-term character, through the good and bad isolated events in my life, I can see Him more clearly. Maybe I was wrong. Maybe God's love doesn't mean cleanly wiping this disease away. Maybe it means trusting Him in small things, even when He doesn't move big mountains. Maybe it means Him loyally holding my disappointment and walking into an unplanned, even dim, future with me.
We often blame God for what happens on His watch. Is THIS what love looks like? If it is, I may have to pass. Maybe I've been guilty of holding both my parents and my God to the wrong standard. To the smooth, symmetrical, cookie-cutter kind of love instead of what love really looks like. Maybe all my life I've underestimated the impact of small, consistent, messy acts of loyal love. Maybe all my life I've overlooked hesed.
As the funeral home director wheeled Daddy's body from the house, Mom leaned over, removed his glasses, smoothed his signature unruly hair, kissed him, and whispered, "I'll always love you."
And I finally understood what she meant.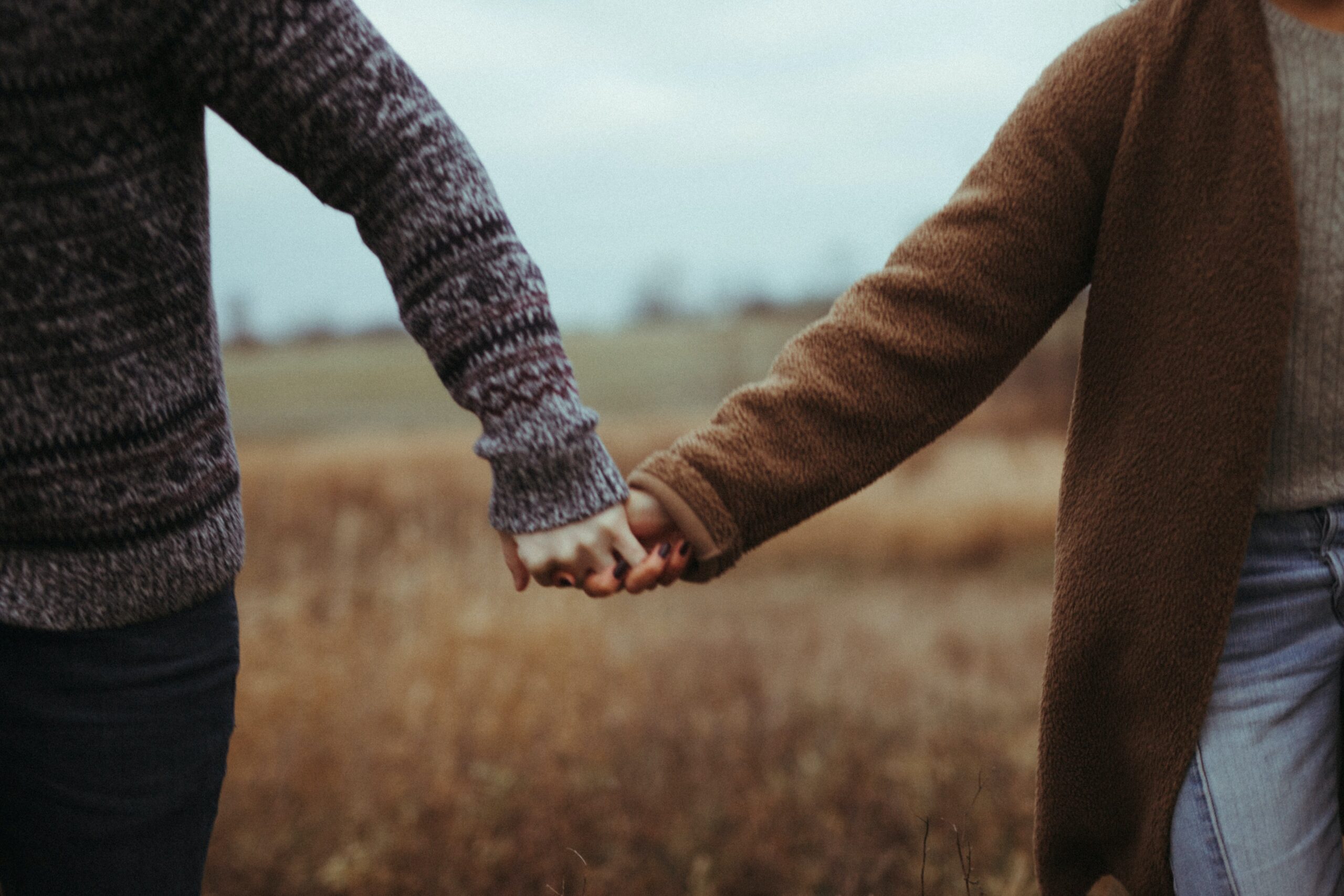 Please follow and like us: