Six countries, dozens of monuments, hundreds of busses, trains, ubers, taxis.   Once we got approval for me to travel overseas, we hit the ground running… well, walking anyway.  It would be trite to say it was the trip of a lifetime.  It was the trip of a generation for my family.  And I was thrilled to have all of our children along for the journey.
Boarding our last flight from London to Chicago and then home, my black leggings were wrinkled and stained from eating and sleeping in too many airplane seats.  I was out of clean underwear, out of low sodium bars, and out of energy.  I was more than exhausted.  We may have stayed a few days past reason this time, I thought to myself. Still, in anticipation of home, even my failing heart would normally have an excited spark like waking up five years old on my birthday.
I've always wished I were a morning person, a decent singer, someone with a little curl to my hair, and a lover of travel. But God in His wisdom made me none of those.
For me, the best part of traveling is coming home.
But this time it was different. I had left my children to board flights back to their own residences in different states.  They were not with me.   So I wasn't yearning for home like I normally would.
Our longing for Heaven may be determined mostly by what we envision waiting for us when we finally make it Home.
Click To Tweet
Our longing for Heaven might be the same.  Determined mostly by what we envision waiting for us when we finally make it Home.
Early in the journey, we are comfortable here.  But as we travel through this life, Heaven becomes more alluring.  Faithful friends and family die.  We hurt daily, physically and emotionally. We long for the souls we miss and for the peaceful, pain-free existence we once had.  The older we get, the more of what we desire slips to the other side.  The tipping point might be this:  how much of what I want is on this side of Eternity and how much of it now resides on the other.
I often wonder where my God figures into all of this.
Or if He even does.
Author John Piper begs a difficult question:  Could I be happy in Heaven with my physical peace and pleasures, my family and friends, and my settled mind but without Christ there? It hurt me to even consider the possibility.  That I can imagine being content there without the One who made it all possible in the first place.
Finally Home, finally at rest, but without Christ?
And then I realized that may be sort of a spiritual oxy-moron.  I don't think I would be there, because I would have missed the point of this life entirely.
To be fair, we are mortal, and we cling to what we experience and remember.
So it is difficult for us to imagine a home we have never seen that is defined by a God we know only by association.  As CS Lewis wrote in The Four Lies: "We are compelled to try to believe what we cannot yet feel, that God is our true beloved."
Our God is neither surprised nor wounded by this limitation.  His Spirit directed these words to the Corinthians:  We don't yet see things clearly. We're squinting in a fog, peering through a mist. But it won't be long before the weather clears and the sun shines bright! We'll see it all then, see it all as clearly as God sees us, knowing him directly just as he knows us! 
So is the idea of Heaven to complete our desires or to complete our God?
Maybe it is to fully align the two.
Maybe it is to make God the complete desire of not only our afterlife, but of our current life.  Author Skye Jethani, in his book With, urges us to seek an unending life with God, starting now.  This may be the only way we can fully grasp the elusive concept of Home.
After being released from the hospital with my life vest, we finally came to the end of the 192-hour day that was supposed to include only a quick office visit.  The next day I made the following journal entry:
I couldn't wait to be back home.  I walked out the door for a doctor's appointment hoping to get an antibiotic over a week ago.  I feel like I have aged twenty years since then.  I left a bustling house full of family and I returned to an emptiness I have never known before.  Children scattered to school and jobs.  I completely missed the holiday. 
 As I stepped back inside the house, my life vest alarmed, to signal an impending shock to my heart.  As if to say, "There's a new sheriff in town." I broke down in desperate tears, threw off the vest, and stepped away from it. Looking at that strange piece of equipment laying on my kitchen floor, I suddenly knew life was forever changed, for all of us. 
 Still, whatever happens next, I have this uncanny knowing that God is right in the middle of this. I can feel Him here, in what they say is an irreversible, unredeemable mess.  His fingerprints are all over it.  And somehow, even in the panic-riddled moments, that makes it ok.
As I breathed in the thick fear that day, the notion of Home was palpable. I wasn't thinking about the bricks and the roof.  And I knew I wasn't escaping my heart failure circumstances.  My family was even gone.  What I wanted was to be wrapped in the arms of a familiar God as I wrestled through the uncertainty and the heartbreak.
Stripped of my expectations and plans, all I desired was His full presence.
Whatever journey He takes this weary, travel-averse, doubting believer on.  Whatever that might look like to get me Home…to be finally, completely with Him.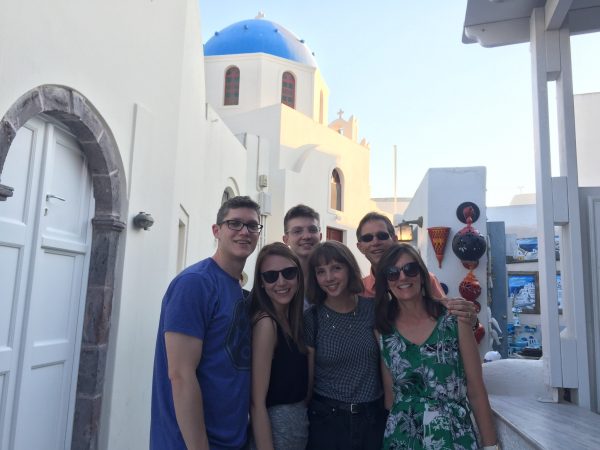 Please follow and like us: