It was a subject of every parent-teacher conference that year, and it lived on into my adulthood.
It still has legs, even today.
It was significant enough and memorable enough that Dad and I reminisced about it during his last weeks, and he even included it in the written account of his life that we are all so grateful he took time to document.
It was the puzzling period in 5th Grade I've never been able to explain.
The months I kept forgetting my math book.
I had homework each night and needed that book. I knew it. But somehow, I fritzed out every afternoon just before dismissal. I remember opening the hinged top of my desk and resting it on my hunched head. I was attempting to establish a safe place to concentrate long enough to remember, quickly enough to not miss the bus. Still, two or three times a week for months on end, that math book didn't make it home with me.
My dad was friends with the principal so after my tearful outburst, Mom would make a long-distance call to my dad's office. Long after they both should have been home, Dad would convince the principal to meet him back at the school to get my book. Somehow, I was ok with Mom asking Dad, and Dad asking the principal. I was happy to have them speak for me.
I'm sure there is discussion to be had about that method of parenting and the value of natural consequences, but that is for another day.
As I look back on it, I can now see that something bigger was going on. This painful scenario kept happening and I felt powerless to prevent it. And for some reason, totally against my organized, can-do personality, I shrunk back.
I knew I was stuck.
I didn't know I was languishing.
LANGUISHING IS NOT NEW
To languish means to become spiritless or weak, but at the same time dazed and confused. It happens when you're trapped somewhere in a tight place or an uncomfortable circumstance.
A prisoner might languish in jail, longing for freedom.
A patient might languish in illness, desiring relief.
A person might languish in sin, waiting for redemption.
Everything is at once too overwhelming and not engaging enough. Each task requires a Herculean stretch of motivation. We are tired, burned out, and unexcited but also restless, eager to engage, and trying.
After the necessary (and now returning) restrictions we've had, languishing has popped up in many conversations. It was called the forgotten, middle child of mental health a few months ago in The New York Times by Organizational Psychologist Adam Grant:
(Languishing) might be the dominant emotion of 2021.
But perhaps it's the pandemic that's actually been coming for us long before we ever heard of the monster COVID-19. In Psalm 6:2, David felt it:
Be gracious to me, O Lord, for I am languishing; heal me, O Lord, for my bones are weak.
Since my own ongoing health issues, Psalms like this have become a friend to me, an advocate. And I'm starting to understand why:
The Psalms have a unique place in the Bible because [while] most of Scripture speaks to us, the Psalms speak for us. – Athanasius of Alexandria
Especially David's Psalms. Especially now.
DÉJÀ VU
The heaviness of languishing intensifies when it keeps happening. Like my repeated math book debacle.
I realize now that as we waited for the office to call the bus students, my teacher had started a routine of "math races" where students went to the board two at a time, were given a long division problem, and worked them at high speed in front of the class. The winner was given so much ten-year-old acclaim. I felt like I was on the daily display of my life. The constancy of the competition was just too much for introvert me.
When we languish like this, we get caught in the crummy cadence and we lose our way. We feel stuck, in sort of a cyclical limbo where life buzzes around us, but we can't seem to join in.
It's where we all are as the virus resurges or an illness resurfaces or the struggle reemerges. It's a difficult déjà vu, a repeated rewind.
Languishing is where we all are as the virus resurges or an illness resurfaces or the struggle reemerges. It's a difficult déjà vu, a repeated rewind.
Click To Tweet
How am I here after I thought I was so far past it?
How am I still struggling when I was sure it would be over by now?
Any stressful, ongoing condition can cause us to languish. Grief is a type of languishing. We languish when we continually carry heavy financial burdens or harbor family worry for decades. Chronic illness can cause it, too.
From my journal:
It's finally starting to sink in that this condition really is "chronic." It's constant. I keep wondering, "How is this still mine to do?" If I'm lucky, my heart function will remain where it is, at this low level. Four years ago, I thought I was overcoming heart failure, then two years later my heart function dropped 40%. At my last appointment, doctors started discussing whether the original "near-normal" reading was even accurate. It's an all too familiar "here we go again" heartache. I feel numb.
Again, David's words seem loaned just to me as I languished:
How long, Lord? Will you forget me forever? How long will you hide your face from me?

Psalm 13:1
LOOKING UP
It seems common consensus that the way out of the stranglehold of languishing is with something called flourishing.
Psychologists tout it now, and David mentioned it, too. In Psalm 52, on the run from King Saul, in the middle of all kinds of deep trouble, David was able to say, "But I flourish…I trust in God's unfailing love forever and ever." David wasn't in denial. He knew his situation. But he chose to concentrate instead on what he knew about his God.
David knew this:
When we can't trace God's hand, we must trust His heart. – Charles Spurgeon
Flourishing only happens with a renewed focus, concentrating on something outside yourself. David chose to focus on God's heart, the only constant he knew.
In the thick of peril, the man who all his flawed life chased after God's heart, David wrote Psalm 121:
I lift my eyes to the hills. From where does my help come? My help comes from the Lord who made heaven and earth.
Fix your eyes on the only One who can deliver you from the paralyzing hopelessness you're feeling. Focus. Don't look anywhere else. Just look up.
Often we can't change the circumstances that cause us to languish. And for reasons we may never understand, God chooses not to.
But those periods of languishing were part of making David who God intended him to be. And they're making us into who we are meant to be as well. Like David, we can focus less on waiting for our world to change, and more on how our hearts can change for the better. The simple, difficult way is by looking up in the middle of it all, to Him.
Often we can't change the circumstances that cause us to languish. And for reasons we may never understand, God chooses not to. But those periods of languishing are part of making us into who we are meant to be.
Click To Tweet
WHEN WE HAVE NO WORDS
If only I'd taken my head out of my desk and looked up, I would have found my help, too. Somehow in my languishing, I had never been able to make a list, to simply write down my homework for the day. But my good teacher summarized our daily assignments on the upper corner of the board for us. It was never up to me to remember that book on my own.
Those stressful math races continued all year, getting even more complex and competitive. But once I saw that reminder, once I took the focus off the trouble at hand, I found a way through. And more importantly, I found the written words of a trusted person to lean on.
I've been grateful all my life for words that spoke for me when I couldn't, including cards and texts from faraway friends. Written prayers I found of my mother's that she prayed daily over me in my early diagnosis when I couldn't. And the repeated words of my daddy to my principal, asking for my book. Then later in both our lives, weekly encouragement calls.
Now, the Psalms do that speaking for me in difficult times.
Thanks to my parents' unadvised approach to parenting, I started learning a life lesson in 5th grade:
How getting stuck happens in this stressful life.
How we need to look up to live through it.
And how the borrowed words of others can make all the difference between languishing and flourishing.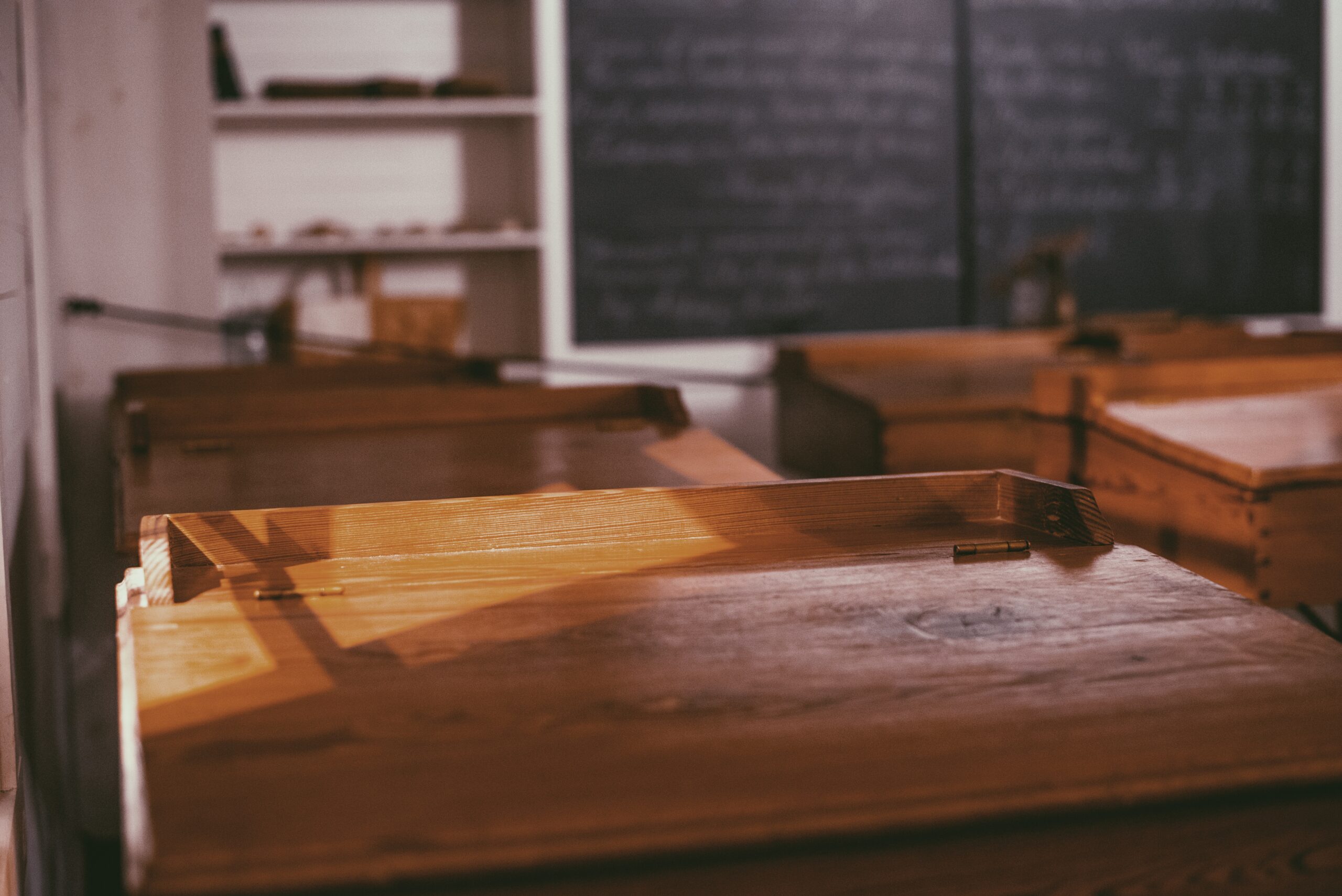 Please follow and like us: