"You'll never survive without bug spray.  They have giant mosquitoes," my sister advised, tossing me a can of insect repellant.
The summer following third grade, I reluctantly packed my small mod-flowered suitcase to join my older siblings for a week at the fabled site, Camp Wentz. I had seen a few grainy black and white snapshots from my sister's Kodak Instamatic the previous summer, but entering the gate, I realized the photos didn't do it justice.
The cabins were tiny stone castles and the entire grounds felt like a fairytale kingdom.  My shy, already-homesick heart warmed a bit as Mom dropped us off in Ponca City, Oklahoma. I didn't know anyone else my age attending, but how could such an idyllic place hurt anyone?
After settling into my assigned castle-cabin, we were given the week's schedule.  Right away I noticed a welcome movie in the outdoor pavilion:  pure magic in 1974.
Sometime near sundown, our cabin walked together to attend the showing. I was excited to have this older-kid experience.  But the movie did not match the charmed Wentz vibe:  it was Invaders from Mars.  Perhaps not the best choice to show young children on their first night at a mosquito-prone camp.
In the film, young David notices a change in his father's personality after seeing an unusual red puncture along the hairline on the back of his father's neck.  He slowly realizes that others in town have this peculiar marking. They are also behaving in a cold and hostile manner:  neighbors, teachers, policemen.  David ultimately discovers that humanoid Martians have implanted mind control crystals in the brains of these adult authority figures.
I remember watching my counselors closely that week, always checking the back of their necks for the telltale red dot:  Bug bite or Martian meddling?
Are these adults trustworthy?
Seemed a strange thing to have to do in the middle of a Kingdom.
This was the first time I questioned if the people I trust actually deserved my devotion:  if they were concerned for my ultimate good.  Not tainted or controlled by something foreign or corrupt.
Thankfully, most of my life I have not been disappointed with those I've placed my trust in, those charged with protecting and guiding me.  But as an adult child of God, somehow I have found it okay to question the King Himself. Whether He is always good, always for me, always protecting me.
Can I trust Him?
According to Charles Pope, trust is the "stable conviction that whatever God decides to do is the right thing. It means being at peace with what He does, what He decides."
Trust is a belief in what God says and does because of His nature.
Not an assurance that everything will go our way.
Not that God will offer an explanation when it doesn't.
But that He is solid, and constant.  That we can lean on Him.
I had KP duty the second day of camp.  On messy spaghetti night.  With the mean Eighth Grade boy.  And I never understood why the only friend I was able to make wasn't allowed to join my afternoon activity group.  The counselor seemed a little cold and hostile, almost humanoid, to me.  (I did a quick neck-check.) But those camp adults were consistent in safety and care.  Just as we eventually learn about our parents, fallible as they are:  I should have trusted them earlier.
Still, trust is an rare commodity with chronic illness, and I've had trouble trusting even my infallible God.
Three weeks ago today I wrote in my journal:
Got results of yesterday's echo.  To our sad surprise, my heart function significantly decreased. We are a little numb from this sucker punch. We feel helpless in times like this, doing everything we can, and yet sometimes it slips from our hands.  By now I know I should trust that God is totally in control. It is a difficult ask when medical options are getting scarce. But even in the middle of this, I continue to be astounded by palpable grace.  And I know my peace comes from a place outside myself, from this place of grace. 
I have a deep, though sometimes elusive, knowing that God's truth and strength remain unchanging.  In spite of my health, which obviously isn't. But suffering will come whether we trust this God or not.  The difference is this:
Trust brings grace and

Grace delivers peace.
If anyone ever wondered if God could be trusted, it was surely Paul.  Under pressure far beyond what he could endure alone, Paul "despaired even of life itself" at one point. Blinded, shipwrecked, imprisoned, and eventually killed, Paul must have wondered if his God had turned cold and hostile. Through it all, Paul's messages leaned heavily on two words:  grace and peace.  Because they solidify our understanding of a trustworthy God:
Peace to endure this life;

Grace to ensure the next.
My week at camp didn't turn out exactly like I'd dreamed.  My life hasn't either.  Not because those watching out for me weren't reliable.  But because this broken world beckons us to desire something more, and I suspect it has something to do with Paul's grace and peace.
Somehow I expected an easy life, and prayers answered in my way, in my time.  I never expected grace and peace, which, turns out, is what I needed most.
So perhaps we need to un-learn some things.
Although God is always good and trustworthy, He never said our lives would be.  In fact, He said just the opposite.  God actually proved His trustworthiness by telling us in Ecclesiastes that this world would hurt. But the same God who told us our life would be hard also sent His Spirit to instill it with grace and peace.
This trustworthy God never gave up on rescuing us from an untrustworthy world.  And even while we live out our short lives here, God doesn't allow the Enemy to win.  He constantly seeks our good:
And we know that in all things God works for the good of those who love him.
So although we may not understand it or see it, we can rely on this truth from Paul's pen. Our trustworthy God said it, and I have experienced the grace and peace to believe it.
Because even with so much uncertainty in my life, I already know the end of the story.  Where castles and kingdoms are not miniature or manmade, where mind control crystals are exchanged for even riskier free will. And, as in the entire plot, our King can always be trusted.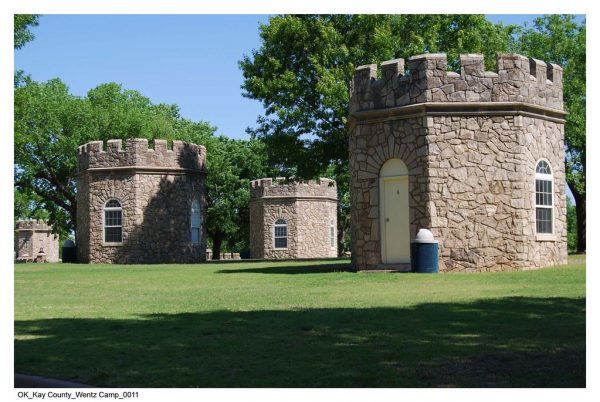 Please follow and like us: