My oldest child was enamored with her dad from the very beginning.  They had a relationship I wasn't sure I'd ever permeate.  Everyone knew about their special bond.
When she was just learning to talk and interact, our friend had a game he played with her.  Designed to challenge that relationship.  He would ask my bright-eyed toddler which she loved more: candy or rocks.  She would repeat "rocks."  Then, "Which do you love more, goldfish or rocks?" "Rocks."  "Puppies or rocks?"  "Rocks." Then, knowing she was warmed up, "Which do you love more, Daddy or rocks?" "Rocks."  We would all laugh and my husband would grimace.  But my daughter had no idea what she had done.
Often without even realizing it, we believe whatever we hear, see, or experience last.
It's called Recency Syndrome:  the tendency to remember more easily those events that have recently occurred. When I taught Supervision for college business majors, we covered this topic in terms of employee performance reviews. It can be a dangerous bias in business, but even more threatening in our spiritual lives.
A few days ago, I strolled into the Cleveland Clinic expecting a routine heart check-up.  After two years near the low end of normal, keeping chronic heart failure in check, I was broadsided with the news that my heart function had significantly decreased.
My last notable encounter with God seems not so favorable.  Recency Syndrome might dictate that He is not a good Father.  My latest recollection is not of His care.
Daddy or Rocks?  Rocks.
Words showed up on my chart that we all thought had long been erased:
"Left ventricle severely dilated."  Again.
The doctors scrambled. "Maybe an ablation could help."
My first thought:  too little, too late.
But ultimately, it is too soon. Too soon to judge God's course or character or care.
There is a difference in these two statements, although factually, they are identical:  I'm alive, but I'm not healed.  And, I'm not healed, but I'm alive.  The last phrase on our lips is the emphasis. And it is what we believe most in our hearts unless we remind our heads that ours is a more enduring God.
Joseph believed in a God of the long-term.  He resisted the pull of the Recency Syndrome.  He chose the knowing that the pit and the slavery did not tell the full story of his life or his God.  Even though the recent feels like evil, or confusion, or suffering.  You meant it for evil, but God meant it for good.  Joseph's short-term 12-year crisis ultimately provided a crown so he could save his family.
Who knows what God has in store for us from the unexpected path?  As Max Lucado explains, in God's hands, the bad eventually becomes good.
Rocks become gifts.  A crisis becomes a crown.  And the secret sauce is time.
When I had to discipline my children, I sometimes worried that something would happen to them (or to me) and the last conversation we had, their last memory or mine, would be that conflict.  But our family had a history, a life we had formed together.  It was silly of me to worry that all they would know of me would be our last interaction.  And yet, too often we do that with God.
This cheapens God's love for us by reducing it, and Him, to a linear timeline.  To only remembering rocks.
And it is unfair to judge God's character and love for us by how long it's been since He answered a prayer the way we'd like.
One snapshot, or even a curated collection, cannot capture the essence of our amazing God.  His dynamic nature could never be reduced to that. Joseph refused to let a single event sway his faith or paint the full portrait of his God.
Now as I face the future, perhaps healed as I will ever be, Recency Syndrome threatens to dictate the nature of my God.  As Christians in a fallen world, we all fight it daily.  We can choose the last experience as total truth or we can believe in the God of the long-term.  We can remember a God who recently disappointed us, or remember the God of our entire lives.
For Christians, the "No" is only the short-term version of the full-length story, the one seen through the foggy, near-sighted lens of this world. As Frederick Buechner says, "The Gospel is bad news before it is good news."
So our lives often go.
Sometimes in a faithful life, circumstances get worse, not better.  Faith in God's future grace for us, in His long-term plan, is what sustains us in those desperate moments.
As I look back at my journal, some days I have been distressed and doubtful.  But in the long account, I can now see that He is faithful.  And the Journal of the Ages, the Bible, reminds us all of God's longsuffering love and care.
One year into my diagnosis, I had heart function near what I have now.  I wrote this journal entry, waiting to see what God would do:
He may heal me and He may not.  He is always about something deeper: making our lives eternally significant. Sometimes that takes getting our attention with a healing or an answer to a physical prayer, but not always.  He is always in the business of saving our soul, at whatever cost to Him, or to us.
Like Jesus' story, Joseph's story is the saga of the entire bible.  And of each of our lives. A story of a crisis first, and then a crown.  And trusting in the long-term God who walks with us through it all.
He has always stressed the long-term over the immediate:  personal knowing instead of facts, deep relationship rather than duties. And only through His Eternal Spirit do we become something bigger, sturdier, longer-lasting than we are.
Crisis or crown?  Daddy or Rocks? 
The challenge is to remember the entire story, not just the part we're living.  Maybe it takes all the chapters, not just the most recent ones, for the story to make sense.
Maybe it takes both Daddy and the rocks.
Just as it takes both the crisis and the crown.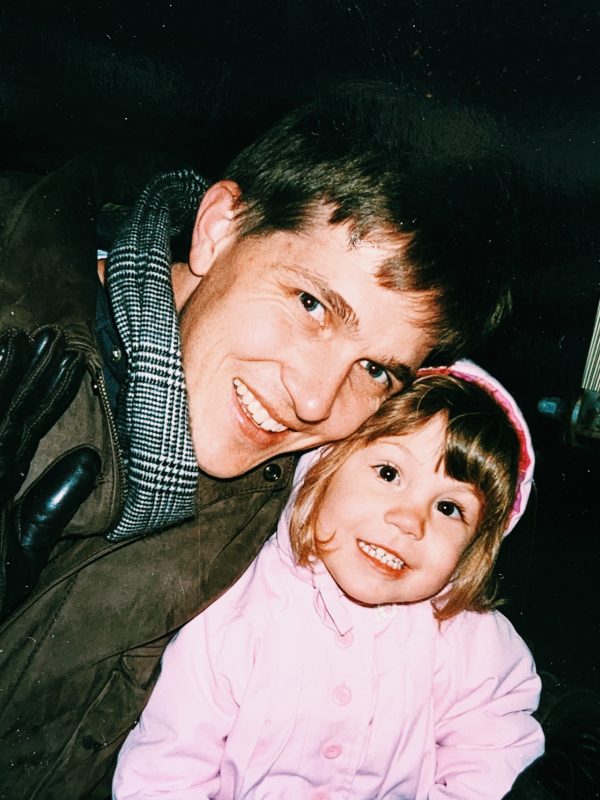 Please follow and like us:
---