I was petrified of those stairs.
When I was in Kindergarten, my family moved into our unfinished basement while another story was added to our two-bedroom rancher. My mother took care of three children and a baby in that awkward, damp space for more than a year. We had a makeshift kitchen and beds for a family of six in the same room. Barely enough floor space to move around.
I remember the angst my parents expressed at the weather delays and construction snags.
I remember the rhyme my brother and sister made up about the absent builder.
I remember the historic snowfall that piled up past the clothesline that early Spring.
But mostly, I remember the stairs.
Temporary stairs to the third floor were added early in the project. The gaping risers revealed the basement staircase directly beneath, and for a five-year-old, it was a long way down. My siblings loved to go to the "new upstairs" after the workers had left for the day. But my fear kept me a prisoner. I refused to go up, staying in the cocoon-like basement of safety for weeks.
Post-diagnosis, stairs have caused a pause in my confidence again. One of the most challenging parts of heart failure is shortness of breath, and inclines are my worst nemesis. But I'm finding that the root of the problem may actually be a spiritual one.
Often, the only way we get to what's next for us is uphill. After we cross a really scary flight of stairs.
It was frightening, foreign territory to this Kindergarten girl. And I'm not that different even today: I fear what's up ahead.
FEAR IS NATURAL BUT MUST BE SHORT-LIVED
Lately, I've found myself repeating the popular phrase: Fear is a liar. God did not give us a spirit of fear. But He did give us an emotion called fear. And then He hardwired it into us for survival.
Fear motivates us to act when peril is imminent – fight, flight, freeze. But in this age of information, we fear something even more than immediate danger. We fear something that can last our entire lives and keep us from fully developing our faith.
We fear what we don't know.
FEARING THE UNKNOWN
With TV streaming, my husband and I rarely see our college alma mater play in real time. We wait and watch it together, without network timeouts. I have to be honest, I usually check the internet to see who won so I know how it's going to go beforehand. It doesn't spoil it for me, really. It helps me prepare. (That's what all control freaks say.)
So now in life I have this urge to speed through the commercials to the end, to see how an event plays out so I know how to live it. But I can't.
From my recent journal:
In the highest co-morbidity group with heart disease, I want to know this pandemic will end well for me and those I love. I want to know where my daughter will be next year for grad school. I want to know who my children might someday marry, where they'll live and work, how their lives will unfold. I want to know how effective my daddy's chemo will turn out to be.
But none of that is mine to know or carry. Because sometimes what's at the top of those stairs may not be exactly what we've been praying for.
Most of what we fear never happens. But we all know that some of it does
Job discovered this:
For the thing I greatly feared has come upon me, and what I dreaded has happened to me.
God told us we should actually expect bad things to happen sometimes. Frederick Buechner put it this way: "Here is the world. Beautiful and terrible things will happen. Don't be afraid."
And so we struggle to live in it, especially when the incline is tough.
This is not lost on our good God.
PERFECT LOVE DRIVES OUT FEAR
The Spirit urged several times after the bewildering resurrection: Do Not Be Afraid. Sources say it appears as many as 365 times throughout the bible.
I've never been sure how to just "not be afraid." But I'm starting to understand that, past our immediate, gut-level response, fear only has the power we give it. And we can choose to take our power elsewhere. Instead, we can invest our energy in love.
John was probably the last surviving apostle when he wrote these words: Perfect love casts out fear. He had seen some of his worst fears realized, no doubt, in the horrible crucifixions and tortures of fellow apostles and dear friends. Yet, John talked about a perfect kind of love as the antidote.
And Jesus gave us the tools to demonstrate that perfect love:

Love God and love others.
FOCUS ON GOD
Too often we see through to what could happen, to worst-case scenario, instead of walking with our heads up and our hearts focused on Him. To love God, to tap into His fear-fighting glory, we have to keep Him in our line of vision.
Like another apostle, Peter, who had fear (and walking on water) conquered while his eye was on Jesus. He got into trouble when he lost sight of Jesus' hand. When he focused on the gaps in the stair risers or the rough water under him. Fear sank Peter when he stopped trusting God to hold him.
Whatever we are facing, we can confidently give the frightening elevations to our All-Knowing God. We will never find ourselves in a place He hasn't been. In a situation He doesn't know. In a circumstance He doesn't control.
Our God first walks on the rough water He asks us to navigate.
He always sits at the top of the stairs He wants us to climb.
Our God first walks on the rough water He asks us to navigate. He always sits at the top of the stairs He wants us to climb.
Click To Tweet
So after we've had our moment of fight, flight, or freeze, we need to stop. Take a deep breath. And remind our souls who this God is.
And then we are uniquely prepared to be Jesus to others on the same stairs. It's the Kingdom work we must do, even when (maybe mostly when) we are scared on the way to the new, too.
CARE FOR OTHERS
One Friday afternoon, my sister devised a plan of covering the steps with towels so I couldn't see through them. As she coaxed me toward the "new upstairs," she confided in me, "I was afraid the first time, too." It worked, and on that day, for the first time in months, I saw my new bedroom.
While we're on that stairway, we need to help others. Especially the most vulnerable. We may have been born for such a time as this. Moments like these are what faith was designed for. To step out into this unique opportunity to serve and inspire. To love our at-risk neighbor as ourselves, even if we are healthy and life is humming along fine. To sympathize with others' unique fears. To find creative ways to assist those who struggle next to us on the stairs, just like my sister did for me.
We may have been born for such a time as this. Moments like these are what faith was designed for. To step out into this unique opportunity to serve and inspire.
Click To Tweet
After that first time, we never had to use the towels again. I be-bopped up to the "new upstairs" dozens of times over the coming months.
Not because anything much changed for weeks during the historic snowstorm.
Not because the danger became a known quantity.
Because I stopped focusing on what could happen.
Because I had some vital help along the way.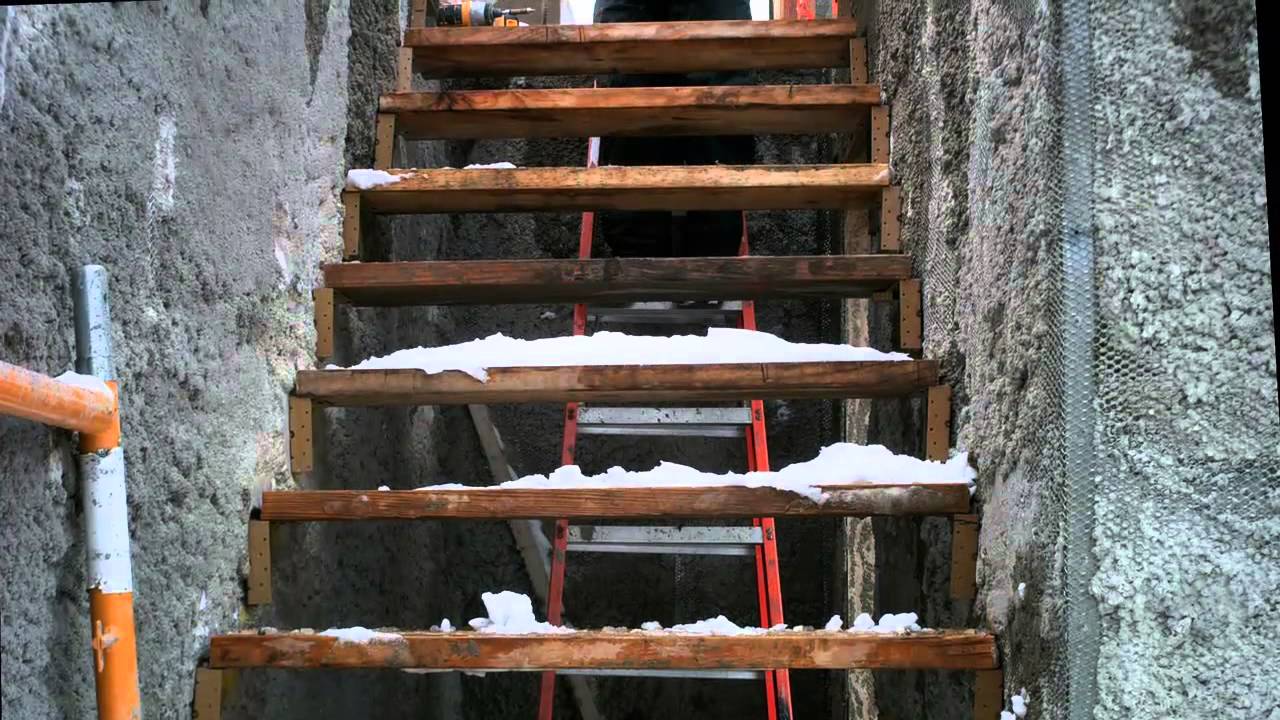 Please follow and like us: