There were three of us in our congregation desperately ill at the same time: Liz, Lora, and Lori.  None of us saw it coming.  All of us thought we'd beat it when it did arrive. We are all believers. We all had hundreds of people praying for us. We all have husbands and children who need us. I'm the only one left. And so often I ask, "Why?"
I certainly seemed the most dispensable one. After all, Lora had very young children still to raise and nurture. Liz had young grandchildren she was influencing and a husband whose health depended on her. My children are all grown, on their own. My family is healthy. But there is no logic in the result. There is no leveling factor.  When I see their families, I wonder what they think. Are they happy for me to be alive, long past the doctors' prognosis? Or still angry at God, with me as a constant reminder?
I felt almost ashamed comforting Lora's teenage daughter after she died.  How strange it must all feel to them.  I wasn't sure if I should even be there.  A few months earlier, Liz's husband told me at her memorial service, "As sick as she was, she was still on her knees praying for you."  I felt humbled, and guilty that I did not always pray for Liz and Lora like I should have.  I choked up and left.  It seemed too much for me to bear.
The big question haunted me: If He does, why doesn't He sometimes? It is easier to believe in a God who can but hasn't yet, rather than a God who chooses not to.  But as Job discovered in his afflictions, God doesn't explain himself.  To be fair, sometimes He simply can't explain it to us.
We recently left our dog Pearl for 2-1/2 weeks with a sitter she didn't know.  I know she must have been confused, and depressed, and wondering if we were ever coming back.  The entire time, I wished I could have explained it to her, to tell her that I made sure she would be ok, and that this isn't forever.  But there is no way I could tell her in a way she would understand. The understanding gap between us and God is even greater than the one between Pearl and I.  And yet, we are intelligent enough to know we don't know, and it frustrates us.
I remember planting a big garden on the farm.  Dad worked the ground and then the kids came in with seeds to sprinkle in neat rows. Overseen and approved by Mom, the seeds were covered and then marked by the seed packet so we'd remember what we planted.  All planted in the same soil.  All watered equally.  All exposed to full sun.  So I never understood why some of the rows would have large gaps, or even entire rows empty, where the seeds never sprouted.  I wanted an explanation, so we could be guaranteed 100% next spring.  I never got that explanation, because there wasn't one to give.  But this didn't mean we stopped planting anything at all. Just because all of our prayers are not answered the way we'd like doesn't mean we stop praying altogether.
I don't know why I was given more time, and Liz and Lora were not.  It seems trite for me to say that God's ways are higher than our ways.  Or that we're all here for different lengths of time, for unique purposes, none of us forever.  And it's easy for me to say, because I drew the longer straw.  But from this perspective, I can tell you that answers are still unclear.  Faith stills has a place, and I still struggle with God.  From my journal the day after my first improvement in 16 months, long after doctors had given up:
After a good long cry, lots of phone calls, a sleepless night recounting the entire ordeal in my head, and telling everyone that God had answered my prayer for improvement, something strange happened.  Within 24 hours, I was confused and almost sad.  How is this fair?  I had a serious case of survivor guilt.  How is it that this prayer was answered and so many others were not?  What does it all mean?  Then I remembered the verse that landed in my lap that Wednesday night a few months earlier:  John 11:4.  Lazarus wasn't healed so he could be immortal or to reward Lazarus for a job well done on earth.  No, it was for God's glory so that God's Son may be glorified through it.  This healing was through me, but not for me.
I am, as we all are, a very small part of a very large story.  We never know what our part will be.  But I know one thing for sure.  One day, I will pray again for improvement, or for my life to be spared, whether from heart failure or something else, and God will eventually say no.  Every person He healed eventually has died, even Lazarus. Can you imagine Lazarus praying to be saved from death, knowing that God had already spared him once?  And how much it must have grieved God to say no?
Our God is a God of healing and restoration, sometimes here on earth, but always in Heaven.  A healing here just grants us more time in this life, but not actually more time, because we have already been given eternal life. All of time belongs to believers. And whatever time we do have this side of Heaven is for the purpose of glorifying God. I intend to do that for the days I have left in this life, because I know that's how Liz and Lora lived theirs.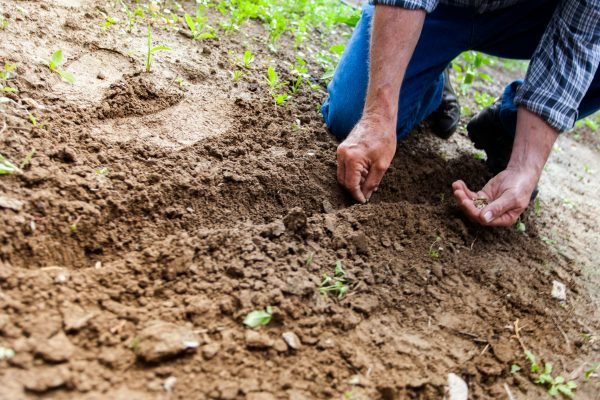 Please follow and like us: