My husband hasn't always been the slim marathon runner he is today.  He was a chunky little guy growing up, Sears Husky jeans with reinforced knees cut down short.  One summer he invested his careful savings in a Styrofoam surfboard at Duckwall's.  Even though his mother was skeptical about the quality. He held on to it all week, dreams of being pulled behind his dad's homemade pontoon boat.
When the weekend finally came, he was still hanging on.  After waiting hours for his dad to stop the boat long enough for him to jump in, he wedged that Styrofoam board between his chubby legs and leaped boldly into the lake below.  Instead of surfing, though, he found himself submerged.  As he looked up at the surface of the water, he saw two pieces of Styrofoam headed in opposite directions.
I can relate to that feeling of seeing my life splitting in two, pre-illness and post-illness.  What I thought would last indefinitely was gone. As the mother of another cardiomyopathy survivor told me, "Everything is different for you now. For the rest of your life everything is a big deal."
For months, I clung to the broken pieces of the Styrofoam life I once knew.
We all have something we value that comes apart, that breaks in two and we feel like we are drowning as we watch the pieces of it float away.
Reinvention strategist Marshawn Evans Daniels calls such times "split rock moments."  Rocks split for Moses at Horeb.  Along with the curtain being torn and the earth shaking, rocks also split after Jesus's death.
Such moments are always designed to pry our fingers from the temporary and reveal to us what is eternal. But often that means going from the familiar and expected, to the unknown and unforeseen.  God desires to separate us from our safe to prepare us for His glorious.  Just like the Israelites leaving Egypt and Jesus on His way to Gethsemane.
Splitting, breaking away, is freeing, and what God has planned for His people from the beginning. But floating in that broken space is a difficult place to be.
There is good news on the other side of the split.
Just as for the Israelites following Moses, and for us following Jesus, saving water comes through the divide.  Each time, after the rocks split, water flowed.  Life renewed.
Instead of looking at the broken pieces, at the jagged edges, we should focus on what's coming through from the brokenness.  The rock was not the gift; the saving water was.
Grace has come.  And He is writing a new post-split story.
From my journal:
Yesterday we were moved to ICU.  A friend stayed with me, so Dell was finally able to go on a run earlier in the day.  Last night he told me what he thought about and prayed about during his run.  He said he cried a lot.  And then he said he did some begging for my life.  But in the end, he said he knew it was going to be ok even if God didn't answer that prayer.  Well, I wasn't in the frame of mind to take that very well.  I burst into tears and yelled at him, "What? What does that even mean?  I'm not going to die!  I'm not!  Can you just leave my room right now?"  (I was hooked up to too many machines, or I would have stomped out.)  I was heartbroken.  It felt like my closest comrade was abandoning the platoon.  I fell asleep on a tear-soaked pillow and woke up to a medical team that thinks I might never leave this hospital.
My husband may not have learned it that day at the lake, but he started to.  After his surfboard broke, he caught a grateful glimpse of his dad's hand reaching through the lake surface to pull him into the boat. He started to learn that things break and disappoint us.  He started to learn that we should only count on the Eternal.  Years later as a young adult, my husband lost that pontoon-driving dad of his.  And my husband came out of that split rock moment with a stronger faith.
So I wasn't surprised when my husband called our children from my ICU room the day after that journal entry.  We all talked honestly about the future, about life past the broken pieces. We prayed, and as difficult as it was, we talked about eternity.  I am forever grateful that he helped me survive my split rock moment, too.
I often wonder what would have happened to me if my life hadn't been snapped in two like that Styrofoam surfboard.  If I hadn't had a "sell by" date stamped on my head.  I may have continued to value the temporary things over those that last forever.
I may never have experienced the freedom in brokenness.
I may never have appreciated the saving water.
Most importantly, I may never have been gifted the opportunity to look up from the broken pieces…to see my Father's hand rescuing me.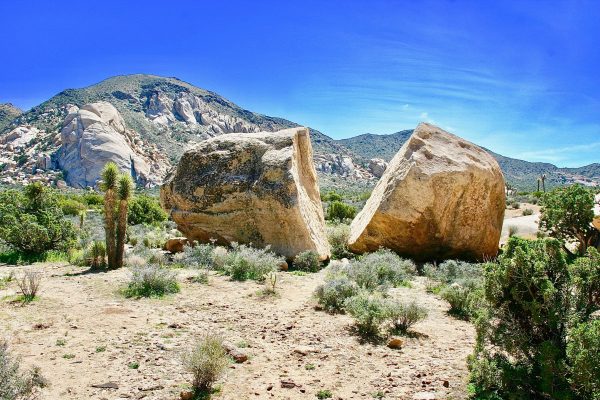 Please follow and like us: