Traveling the Emmaus Road
Somehow I always expected an easier trip.
Traveling to grandma's house seemed to take days in our 1977 Pontiac sedan. When I put it in my GPS now, it would only take 3-1/2 hours, tops. But back then it felt more like a covered wagon trek across those parched Kansas grasslands. With my father busy in the fields that time of year, my mother made the late summer sojourn alone with us four siblings, no electronics, no cupholders, no convenience stores, and no air conditioning. The excitement and anticipation of seeing my grandparents and cousins melted into the olive-green vinyl seats about 75 miles in.
And the return expedition was even worse.
In the midst of one memorable goodbye, my mother reluctantly agreed when my grandfather offered us each a young moptop chicken from his brood.  I envisioned raising fluffy Easter chicks and collecting fresh eggs every morning.  We had never kept chickens on our farm, and I knew this addition would somehow make our home storybook perfect.
Wedging the cardboard box between us in the backseat, we all clamored for positions next to our new pets. We named them and stroked them. We boasted about whose was the nicest, cutest, smartest.  We planned where we would build their coop, and scheduled who would feed them.
But the long trip and the August weather soon took their toll.
The chickens became lethargic in the sweltering heat.  Misreading their unresponsiveness, I bragged, "My chicken is tamer than yours.  She even likes the Sprite I'm giving her," as I poured the closest thing to water I could find into her gaping beak.  One by one, the young birds closed their eyes.
After leaving our cardboard box of expired poultry along a dirt road, we rode the last miles home in sobbing defeat.
Our expectations had been dashed and it all seemed so wrong.
On this heart failure journey, I have felt the sting of disappointment.  With my recent downturn, I am reminded there is a reason they call it "chronic" illness.  It doesn't go away.  It's a long road.  And after four years of ups and down, the level of difficulty in holding onto normal life is mounting, for my husband and for me.
Not being the driver, not understanding the course, not knowing when there will be a much-needed break.  Just traveling and trusting. I've never been more weary from sitting in the backseat. Some days I wonder if He's along on this journey.
And if He is my travel companion, would I even recognize Him?
After His resurrection, Jesus walked alongside Cleopas and another disciple but they didn't recognize Him. They walked the Emmaus Road back home with a crucified Savior on their minds.  Lamenting His loss and consumed in the "what now?"  they were licking their own wounds of unmet expectations, and failed to notice His. The two should have known Him, but disappointment clouded their faith. Their obsession with Christ's apparent failure led to their failure to recognize Him.
On my Emmaus Road, I have also looked past Jesus. I have focused on how He didn't complete the plotline the way I would have liked.
"We had hoped that he was the one to redeem Israel."  (Luke 24:21)

I had hoped He would have redeemed my health by now.
Like the disciples in this story, we place our hopes in certain outcomes; we expect life to unfold in our desired ways.  But all believers know that things don't always turn out the way we plan, or pray.
Unlike the disciples in this story, we know we live on the other side of Easter.  But often, we don't act like the battle has already been won.  Sometimes we don't see the Overcomer traveling the hard roads right along with us, side by side, hand in hand.
Because our Emmaus Road is also littered with shards of shattered dreams.
And once we, like Cleopas and his companion, experience the harsh reality of this world up close, we can lose our ability to see a good God. The road can end up being longer and bleaker, more disappointing and challenging, than we imagined when we started the journey.
From my journal:
My youngest child is starting her senior year of college in a few days.  When she was beginning her senior year of high school, I had no idea I had heart failure.  I never would have imagined I'd now be in year four of a disease they can't cure. I never anticipated struggling with this much fatigue and a limited life.  I planned to be graduating with a new degree myself right now.  Safe to say, I expected a much different empty nest.
Disappointment can plant the belief that God isn't with us. Sinclair Ferguson calls it "spiritual desertion," the sense that God has abandoned us.
When we taught on the Mexico mission field for 10 summers, one of our favorite illustrations was a life road map, a chart of events.  We asked the participants to indicate how close they felt to God at each of their high and low points.  In retrospect, people almost always remember feeling closer to God in the lows.  And yet, we still harbor the notion while we are hurting that He must have deserted us in our time of need.
That false feeling of abandonment drives a wedge between us and God.  So we go rouge and try to write the end of our own story.
We all somehow expect a trouble-free life.  But expectations not grounded in reality, in God's reality, will always lead to a misplaced hope:
"In this world, you will have trouble.  But take heart! I have overcome the world."

(John 16:33)
What if we gave up trying to force a result and gave in to the Force that can carry us through anything?
What if we released God from our expectations, and focused on walking with Him through uncharted territory instead?
What if we saw the lows not as a time of abandonment, but as a personal invitation into a deeper dependence on Him?
As an adult, I have reminisced with my parents about that ill-fated chicken transport. My dad tells me they never could have stayed on our farm for several reasons.  An active coyote population for one.  But mostly, my dad, lover and purveyor of all mammals, reptiles, and insects, provider of a menagerie of pets both domestic and wild, cannot stand birds.  Call it disdain, call it phobia, the man does not do feathers and beaks.  The chickens would not have been welcome.  It could never have been the picture-perfect farmstead I had conjured up in my mind.
Everyone travels the Emmaus Road carrying unmet, unrealistic expectations.  But what Jesus did for the gospel pair, He does for us.  He patiently walks with us, despite our doubts and disappointments. He promises that what begins in disbelief and crushing sadness, will one day end in immense joy.
On this sometimes difficult journey, we can become overwhelmed by sorrow, wondering where God is. Our job is to take the next faith-filled step.  Release our own expectations.
And remember that all along, even when we don't see it, He is right there beside us.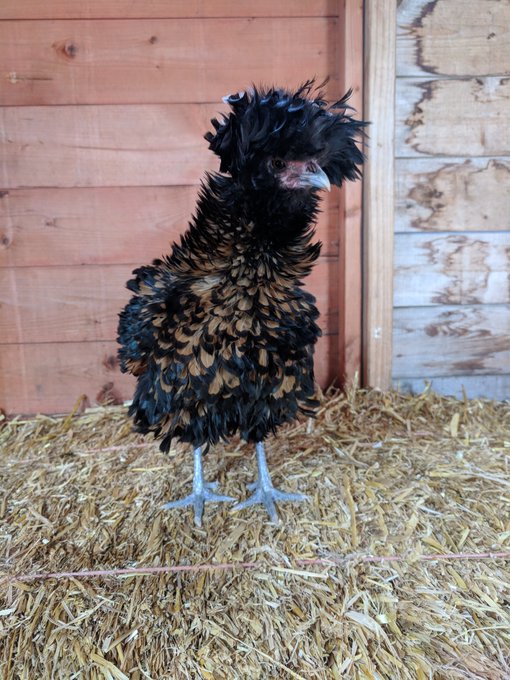 Please follow and like us:
---