Although the wedding far exceeded my expectations, I convinced my new husband to turn our tan Grand Prix around after we had made our confettied exit.  Something just didn't feel right.  I couldn't put my finger on it, but I reasoned it had something to do with not thanking my mother.  Eager to get this marriage off on the right foot, my groom reluctantly agreed to drive back to the church.  Back in I went, dragging my wedding gown train, amidst the cleanup, to hug my mother and my dad.  I hesitated in that church fellowship hall for several minutes for my unsettled feeling to subside so I could begin my new life.  But it never fully left me.  And all along I knew it had nothing to do with the marriage itself.
I had all I had ever hoped for. And it wasn't enough.
It wasn't the last time I felt this heavy emptiness.  It showed up again at holidays, during trips to Disney, even on mission trips.  After the birth of each child, as friends suffered with post-partum depression, I basked in post-partum euphoria.   But even in those strangely glorious weeks, I felt something important missing.
Mysteriously tugging on me at times of my greatest happiness.  When all my deepest prayers had been realized, I felt incomplete.
It was more than expectations exceeding reality.  It was more than garden-variety disappointment.  The feeling ran deeper.
In 1986 teacher Christa McAuliffe died in the Challenger explosion pursuing her dream while I sat in a college classroom pursuing mine.  A few months later, reading Harold Kushner's new book, When All You've Ever Wanted Isn't Enough, I thought of McAuliffe and how she had her dream… sort of.  I was disappointed because the author suggested living in the moment, creating good memories, taking risks.  Have a child, plant a tree, write a book.  Something still didn't sit right.  The weight continued tugging at me.
The following year we heard on our radios the new song from U2  "I Still Haven't Found What I'm Looking For" with these lyrics invading our cars and dorm rooms and department stores:
You broke the bonds
and you loosened chains
carried the cross of my shame, of my shame
You know I believe it
But I still haven't found
What I'm looking for
With 42 million views to date, there has to be something to this weight of universal emptiness.
Sehnsucht is a German word with no corresponding term in any other language.  It is, like saudade, a profound spiritual longing. But it is an even more complicated phenomenon.  Unlike saudade that highlights the absence and longing for something we once knew, sehnsucht is a longing for something we know nothing about.
In his famous sermon, The Weight of Glory, C. S. Lewis defined sehnsucht as an  "inconsolable longing" for "we know not what."  A haunting, indescribable desire, always pointing us to something beyond ourselves, beyond even this life.
For momentary, light affliction is producing for us an eternal weight of glory far beyond all comparison.
(2 Cor 4:17)
Sehnsucht is the weight of glory, as we wait for Glory.
The weight of glory then is to be connected to God, and yet realize its inevitable incompleteness in this world. To be immensely happy and yet still missing the most important part of your soul.
It is finally having the very thing you had so desired and realizing that it was not what you truly wanted at all. That your soul longing involves so much more than you can comprehend or plan or control.
Perhaps most vividly, I have felt this weight in my health journey.  When all I had ever prayed for, all my prayer warriors had tirelessly petitioned for, wasn't enough.  I had been called Cleveland Clinic's "miracle woman" and I had a hole inside of me.  It felt odd and I felt guilty.  From my journal:
Sixteen months after being diagnosed, propped up by my device and a fistful of meds, my heart function has incredibly climbed into the low end of normal range.  I should be ecstatic.  But I'm still wondering why I don't feel anywhere near what I had expected.  It is strange that everyone is so happy and I am holding back.  What is wrong with me? 
Doctors are shaking my hand and saying, "What a miracle!"  It is nothing short of astounding that I am alive. I am grateful and in awe of the mountains that were moved on my behalf.  And I never want to forget what happened and how it happened. I never want to seem unappreciative or unimpressed with that.  It is huge.
Still, there is a nagging inside me that says I am still incomplete. I have nowhere near the capabilities, stamina, and longevity that I had.  And yet there is a distinct lack of anything to hope for now:  nothing left to pray for, nothing left to try, nothing left to save the day.  There is a real possibility that this is as good as it will ever get.
Although my journal entry was about my health not being fully restored, in a sense, that's what we're all feeling in this life:  not fully healed, not fully whole. The weight of glory pulling when all we've ever wanted isn't enough.
After searching decades for it, most intensely on the best days of my life, I have discovered something about this weight of glory.
Maybe the answer is not in trying to find it this side of Eternity.  But rather, in recognizing that we can't.
Maybe the weight was always meant to pull us Home.
And, at least for now, maybe the Glory exists in the weight itself.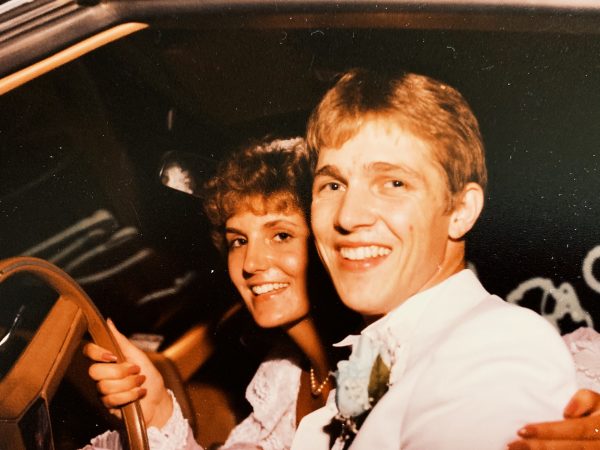 Please follow and like us:
---