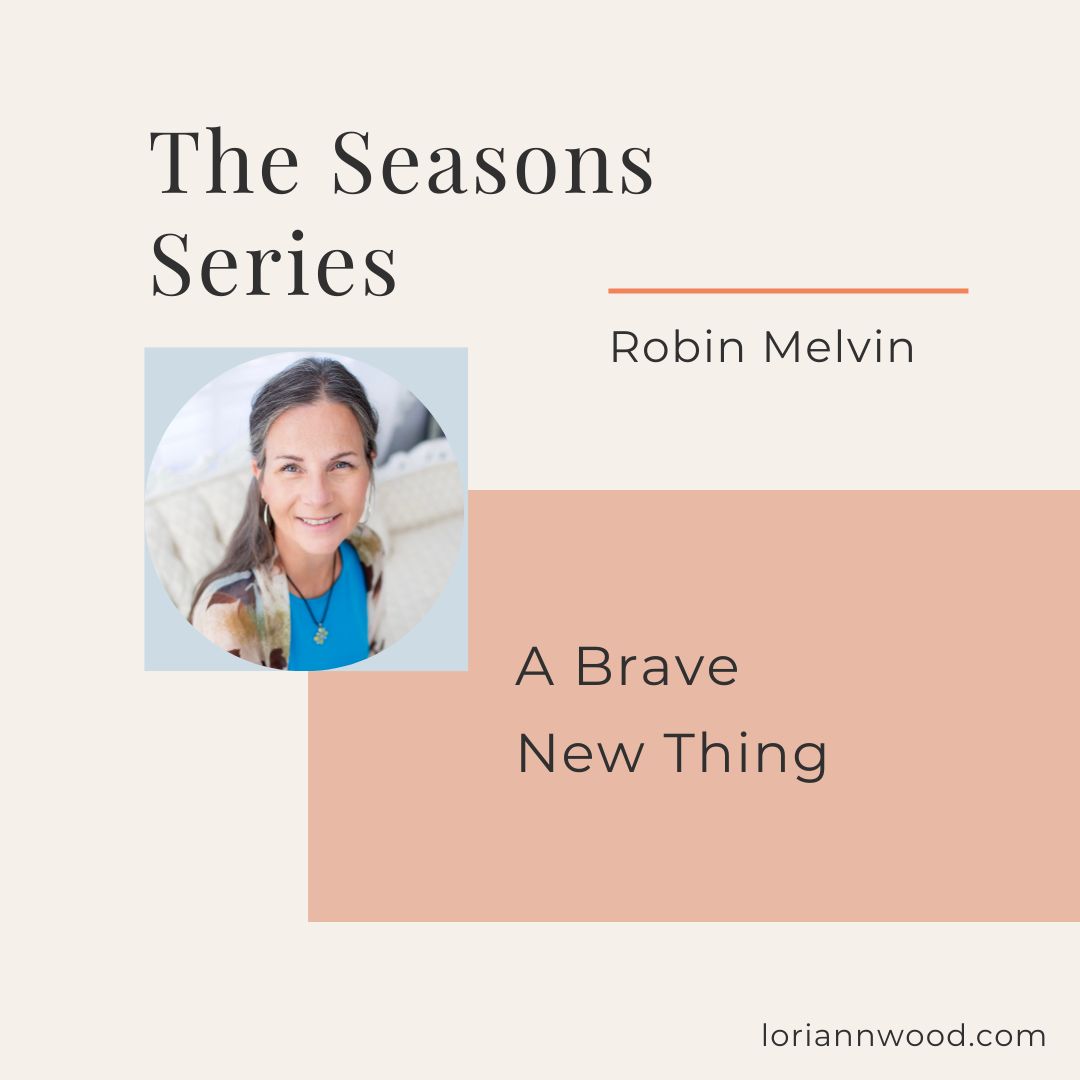 By Robin Melvin
During my husband's Army career, we lived in seven states including Alaska, Arkansas, Alabama, and Texas. I enjoyed them all but missed the four seasons of the Midwest. Here in our Chicago suburb, the trees are beginning to bud. I love this predictable rhythm of the changing seasons. Though we might have an unusually warm January and then a snowstorm in April—in time, seasons do change.
WHEN CHANGE COMES
As winter ebbs away and spring blooms, big change is happening for me too. It started in August when my book was published and opened up a whole new world of marketing. And now, I'm learning how to prepare for speaking engagements.
This brand new thing is scary and exciting and totally unknown territory. For a recovering control freak and perfectionist, it is daunting (Insert deep, cleansing breath here.)
Ya'll. There's a reason I write. In the solitude of my writing nest, my home office, this introvert is quite safe and content.
The thought of speaking to more than a handful of people makes my heart flutter. Sometimes it's because I'm in awe of what God is doing but often, it's straight up panic.
I know you've been there. Maybe you're there right now. Are you being called out of a comfy, predictable place to step out into something unfamiliar?
OUR BIGGER PURPOSE
God's mission and our purpose are way bigger than our brains can even fathom so we feel inadequate. But He calls us out because He sees the person we're created to be, strong and capable. He sees us made new in Jesus and totally believes in our beautiful potential.
Do we see it? Do we believe it?
In our unbelief and insecurities, God calls us to deeper surrender. To not only trust Him but to trust our divine design. It's another scary, exciting, breath-stealing step.
This is where we surrender control of our perfect plans, how we think life should go. It's where we surrender our fear of the future—the unknowns and the scary stuff we imagine. It's where we capture every toxic thought that tempts us to forget. God has equipped us. He is lighting up the darkness and smoothing out the road ahead of us.
As author Susie Larson says, God is "paving the way for grace."
A GOOD GUIDE
And, oh my, how His divine assistance guides us. In Isaiah 42:16, we read:
But I'll take the hand of those who don't know the way,
who can't see where they're going.
I'll be a personal guide to them,
directing them through unknown country.
I'll be right there to show them what roads to take,
make sure they don't fall into the ditch.
These are the things I'll be doing for them—
sticking with them, not leaving them for a minute.
God gently leads us into our brand new season. He protects us on this unfamiliar and unpredictable way. Remember how He did it before? And now the One who built roads through oceans calls us to more:
Forget all that—
it is nothing compared to what I am going to do.
For I am about to do something new.
See, I have already begun! Do you not see it?
I will make a pathway through the wilderness.
I will create rivers in the dry wasteland. ~ Isaiah 43:18-19
God wants to do something new in us, for us, and through us. As we trust this gentle rhythm of liberating grace, it stretches us and grows our faith. As we uncover our divine design, we get to reflect Him to a broken world.
Will we join God and do this brave new thing?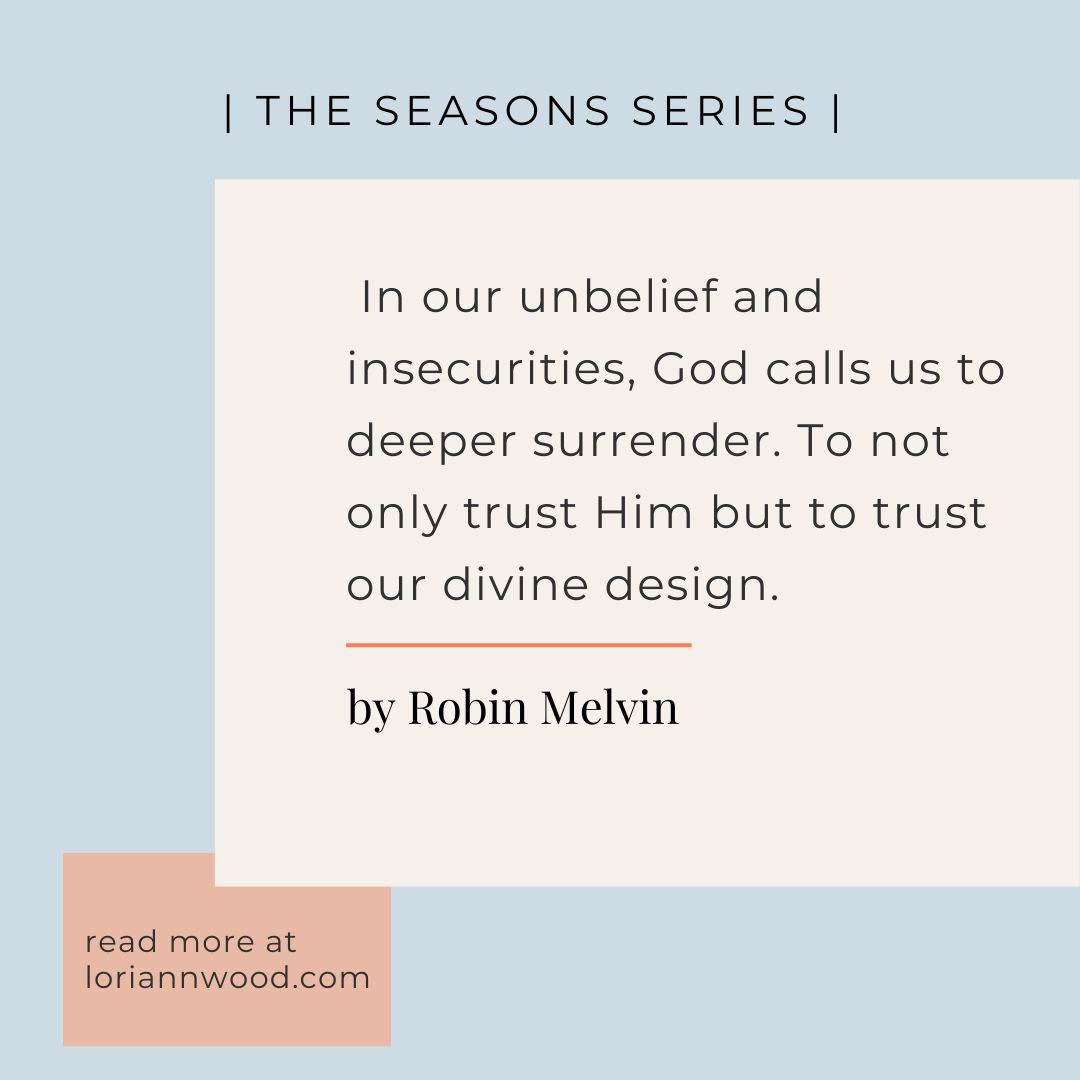 ---
About Robin
Robin Melvin is the award-winning author of Uncover Your Divine Design: Who did God create you to be?  She shares how cultural messages and life with a father who struggled with depression, PTSD, and alcoholism formed toxic thoughts that defined her for decades. This story of hope and healing empowers readers to see themselves, designed and defined by a Good Father. Robin walks alongside men and women as they renew their minds to become who God created them to be, whole and free. When she's not writing, Robin is busy with her full-time job as wife, mom, and gramma in Mokena, Illinois. She's married to Jeff, her Army veteran and resident computer geek. Their forty-year marriage survives because Jesus works miracles in messy humans.
Read the first chapter of Uncover Your Divine Design free HERE.
Receive Robin's Nest monthly newsletter and download your free gift, a 15-page guide to "Renew Your Mind & Reclaim Your Peace."
Please follow and like us: