by Kate A. Coker-Daisie
I wasn't the smartest math whiz in elementary or grade school, and when I went to the University, I often needed extra tutoring to understand and apply the mathematical concepts taught in class. What came natural to me was my ability to communicate in a way that evoked the right emotions in people, that caused people to think and then act, that said "I hear your heart, I see you." I remember the young girl who was expected to become this successful business woman (according to her father's standards). She ended up being successful at communicating God's Word through a skillset rarely praised in most African homes—writing.
When you devote and walk faithfully with the Lord, there is multiplication and addition. Unlike math—which I still banter with whenever I am compelled to help my kids with their homework—I have spent many days faithfully reading hundreds of books to build up my skills in communication. I haven't always known where these skills would be used, but I just know that there is peace and joy when I commit to paper the transformative calming words in my heart that may bring a healthy perspective to another person.
Faithfulness is a word but it is more than that, it is a value and character trait of God. I am pretty sure that you have a craft or talent that you have been faithfully honing in on. You spend hours, days on end, perfecting it. What if we could spend that same amount of time and energy cultivating our faithfulness with the Lord?
RELATIONSHIP FIRST
In January 2023, I was tired of the shallow connection I had with God the year prior; life circumstances had me checking the box on many spiritual disciplines, one of them being developing a friendship with the Lord. Yes, you heard me right: developing a friendship. You know that Sunday school song we all sang, "What a Friend We Have in Jesus"? Well, if Jesus is my friend, how am I being a friend to him? We know that the friendship we have in Jesus is one of stability, faithfulness, steadfastness, loyalty, unadulterated love, attention, affirmation and so on. So when I was convicted by the Holy Spirit to "go deeper" in my friendship with Him, I hesitated.
"We have a good relationship, what more do you need?" I asked.
"I need your undivided attention and faithfulness to me," He replied.
"Well, I hear you, Lord, but…" I began to respond. I never finished that sentence because right at that moment He reminded me of the many reasons why I needed to "shut up" and obey!
I am so glad that I did because in Acts 18, we read of a devoted and faithful friend of Jesus, Apostle Paul. His faithfulness was evident in the relationships around him. Because of Jesus, Paul's faithfulness flowed into his other relationships. When he would visit friends, he offered his skills but never lost sight of the One whom he was faithful to first. What God was trying to bring to my awareness was that I was faithful to many things but those things did not fill my soul the way an intimate relationship with Him first would.
MASTERING MULTIPLICATION & DIVISION
Being faithful with what He gives reminds me of the Parable of the Sower; it does not matter what you think your skills are or should be, being obedient to cultivate what you have in your hands will make room for the multiplication and addition your work produces. Apostle Paul's faithfulness to the Lord, had him stating "I am clear of my responsibility" (Acts 18:6) when he was rejected! What responsibility has God presented to you? Like the Apostle, do you know who your responsibility and faithfulness are for? How can you multiply and your harvest be added to in this season as you faithfully cultivate the right produce?
When I obeyed God's request, I surrendered the 'hows' to Him, I began to have clarity of my responsibility. I was no longer experiencing anxiety and disappointments because my social media posts didn't get the likes, or shares, or comments, or only thirty people listened to a particular podcast episode. I now know where He has called me to and I am very clear of my responsibility to the flock He has me shepherding. In moments of fear and doubt, God came to Paul's rescue and I know for a fact that He will come to your aid just as He has for me. In a vision, God reminded Paul to "not be afraid, keep speaking, do not be silent. For I am with you" (Acts 18: 9-11).
Oh, what a faithful friend He is to us! The encouragement you need will always come from the Lord, so focus on the future ahead, not the fear behind. Your obedience, faithfulness and devotion to Jesus will always multiply and be added to. Whenever there is a doubt, an inkling or feeling of rejection, remember, where you are called to your faithfulness shall produce a harvest of praise. I dedicated my life to developing a skill set in communication which has now become my life's work of a teaching and healing ministry.
YOUR FRIENDSHIP WITH JESUS
Your friendship with Jesus must produce an outward expression that others experience and draw closer to Him. But you cannot do that if you are unsure about your responsibility. How can you be faithful when you do not have clarity about your responsibility? With a willing heart, there can be multiplication and addition to your mission. My gentle, sincere prayer is that as you remain faithful in your relationship with the Lord and in your journey, God sends you exactly who you need for the season you are in. Remember, others' rejection of you is truly God's projection of who He is setting you up to be and become.
Here's are some Heart Reflections for you:
Where in your faithful journey with God have others rejected your mission?
How did God protect and project you forward despite the rejection?
In what ways has God multiplied your work and added to your work?
Here are your Healing Thoughts:
When I am anxious and afraid, I will remember God's Words: "Do not be afraid, keep on speaking, do not be silent."
I am bold and will not be silent for I have a purpose. I am a faithful friend of Jesus.
I believe God will send me faithful helpers at the right time as I remain faithful to my assignment.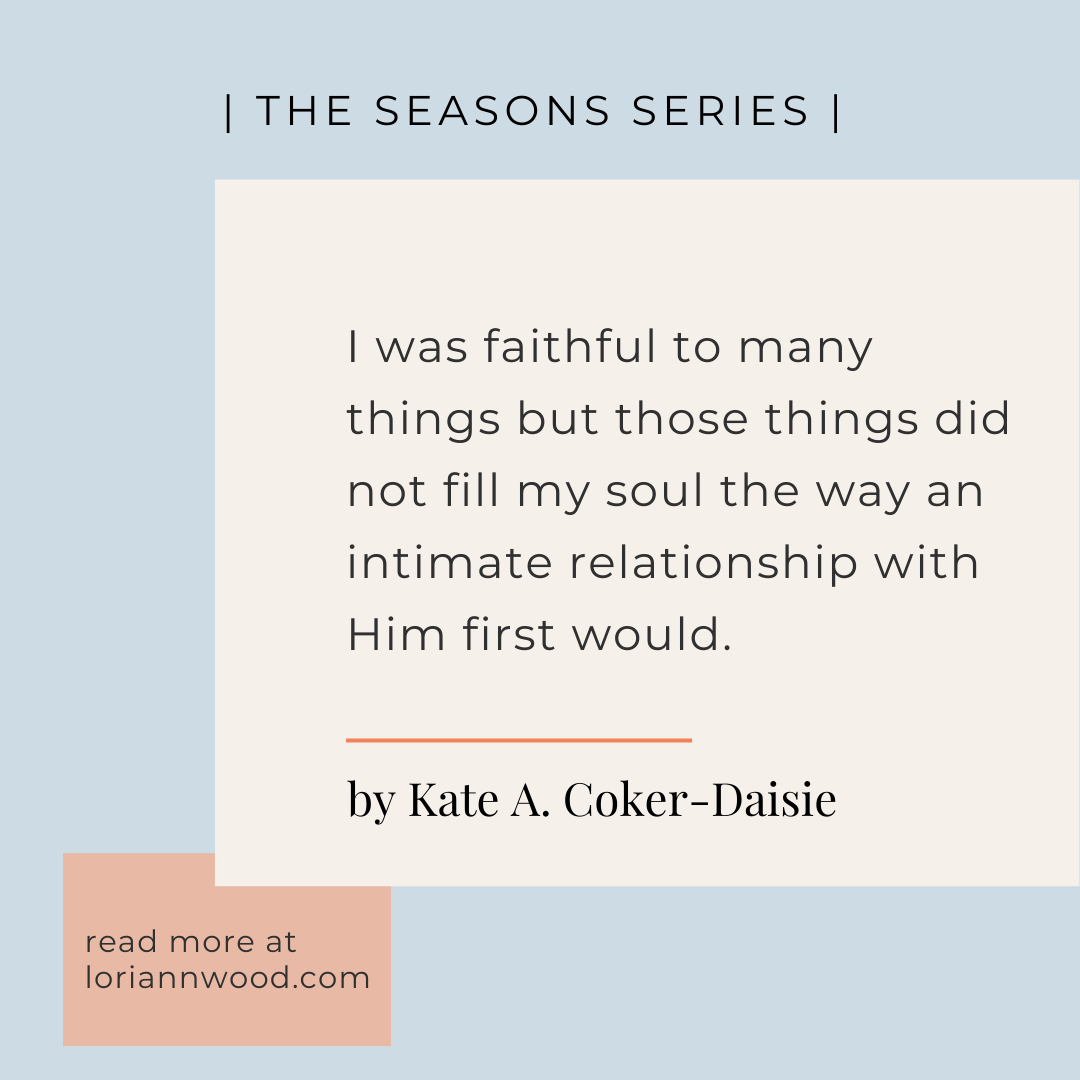 About Kate
Kate the Chief Joy Activator has worked as a Champion for People Development for over fourteen years. Kate ignites in others a will-do mindset and can-do attitudes. She has been recognized for her commitment to leadership, inspiring women in business, and having high standards of excellence. Kate holds a bachelor's in business administration, a triple master's in Business Administration, Human Resources, and Marriage and Family Therapy. Kate also holds industry recognized people development and coaching certifications and is a Lean Six Sigma Green Belt holder.
Kate is the Visionary of I am FREE Woman Ministries, a nonprofit corporation helping women and young girls heal from life challenges and joyfully live FREE. Kate is a Wellbeing Coach, helping women work on their hearts so they show up ready to thrive in life and business. She believes that 'heart work is soul work' and that's what she equips others to do. Kate is a Writer and Communicator and has written biographies, short stories, and blogs all from the deepest parts of her soul. If you were to ask Kate what her greatest achievement is besides her family, she would say using words from her heart to inspire, encourage and teach others about living life well. An active member of Victory Church, Kate, her husband James and their two children live in Atlanta, GA with their Boxer Labrador.
Connect with Kate:
Website: www.chiefjoyactivator.com
Instagram: @chiefjoyactivator
Please follow and like us: