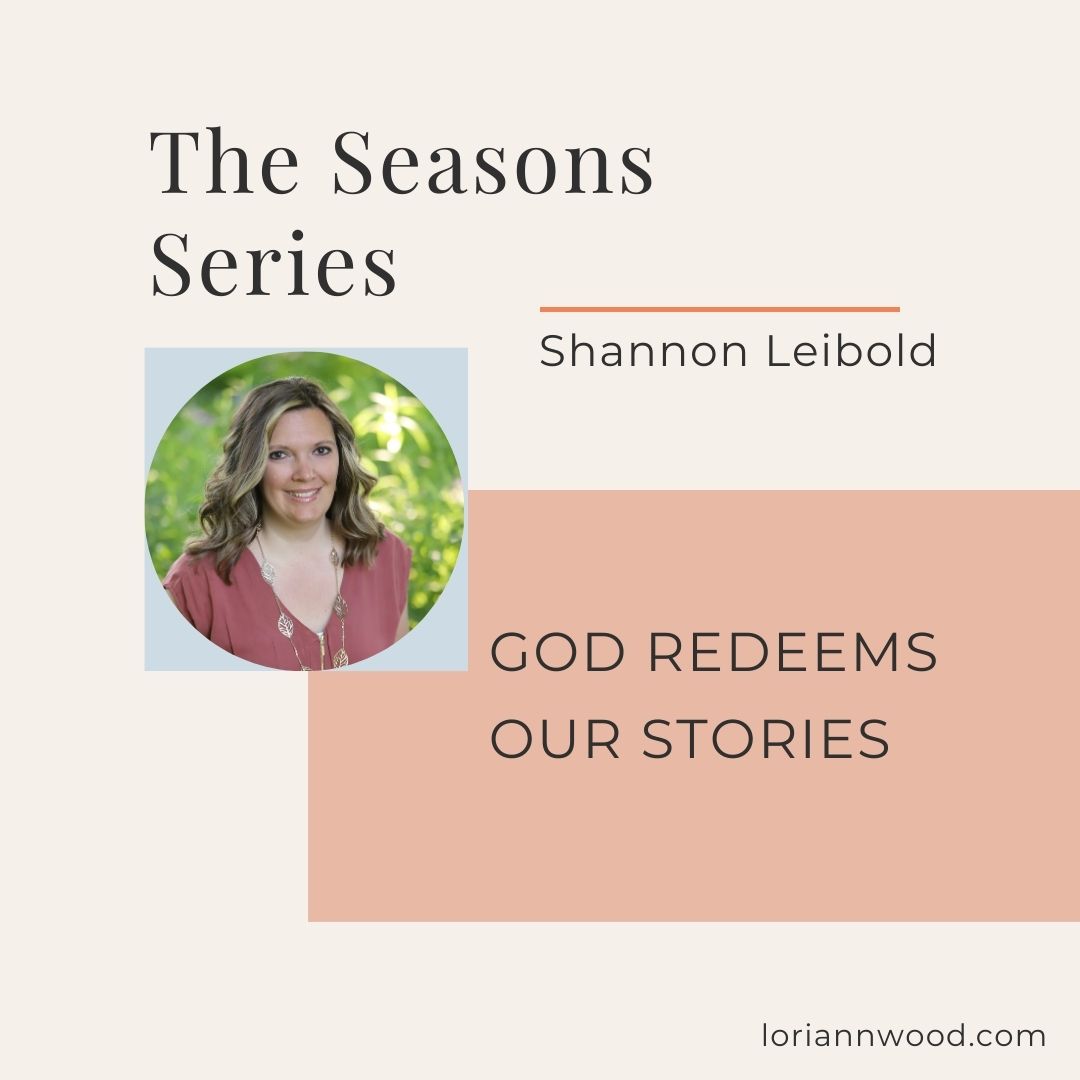 By Shannon Leibold
I'm 45 and going back to school, hoping the old adage 'You can't teach an old dog new tricks' simply isn't true.
It's my biggest regret.
While my church friends were praying and planning for their post-secondary education, many of them heading off to Bible College in pursuit of the call God had placed on their lives, I was stuffing my belongings into a backpack to follow my boyfriend into the outback of Australia. I can still remember my mom's quiet tears as she stirred the stew, begging me one last time to reconsider. But young love is blinding, and those not walking with the Lord are determined to make their own path.
Several months later I came to my senses, left that boy, and flew home unannounced, praying my parents would welcome their prodigal. Like the story in Scripture, when my dad saw me, he wrapped his arms around me and said, "Let's party!"
In the years that followed, I walked a long winding road back to God. Just before I got married, I gave my life to Jesus and was baptized with my fiancé, and we began a new life together. But it wasn't until my mid-thirties, after two kids and a job in a church office, that I finally discovered what God had called me to. He had gifted me to teach His Word. The Bible became my greatest joy. When I wasn't working or chasing after my littles, I spent my free time studying, learning from others, and teaching a handful of women in my local church. God was equipping me to teach His Word, but oh how I wished I had gone to Bible College.
This September, I'm doing what I should have done over 20 years ago. You'll find me in a classroom with students half my age pouring over the Scriptures, confident that God can redeem lost years.
I will restore to you the years that the swarming locust has eaten.

Joel 2:25a
STORY OF REDEMPTION
The Bible is one grand narrative; it tells ONE story. The story of redemption spans from Genesis to Revelation, featuring our great God and His plan for creation.
Sin entered the story only a few pages in, and it spread to all people and all corners of the earth. In the unfolding drama of Scripture, we meet people that God used for His purposes, places that were sacred, and events that shaped the narrative. Nothing is by accident. Every bit of Scripture is God-breathed, purposefully pointing us to the Master Storyteller and Redeemer of our souls.
The Bible tells this story of redemption again and again. The promised seed of the women, the rainbow in the sky after the flood, the Passover lamb and the blood painted over the doorposts, manna from heaven, the Day of Atonement, Ruth's kinsman redeemer, the miracles of Jesus, the transfiguration, the conversion of Paul, and the vision of the New Jerusalem all point to redemption.
The story of Scripture ends with the culmination of redemption – the restoration of all things. God will make a new heaven and a new earth, and we will live with Him forever. No more tears. No more pain. No more regrets.
GOD OF REDEMPTION
The Bible is a story of redemption because it's Author is a God of redemption. God's heart is for His sinful people to be reconciled to Him. His goodness and grace beckon us to return to the safety of His good commands, where we will experience wholeness and shalom.
Yes, brokenness abounds in our world. But our Creator-Redeemer is in the process of making all things new. He will restore lost and wasted years and redeem every bit of our stories.
In a thousand ways, God is writing a story of redemption with our lives. He is turning our grief into joy, our disappointment into fulfillment, and our fear into faith. Our biggest regrets, when surrendered to the Living God, can become the soil in which God grows lasting fruit in His kingdom.
As I sit in the classroom this fall, I'm believing the Lord will redeem this chapter of my story, making the second half of my life infinitely fruitful. What part of your story needs redemption? What season of your life do you wish you could have a do-over? Ask your Father to redeem it and believe that He will.
We serve a God of redemption!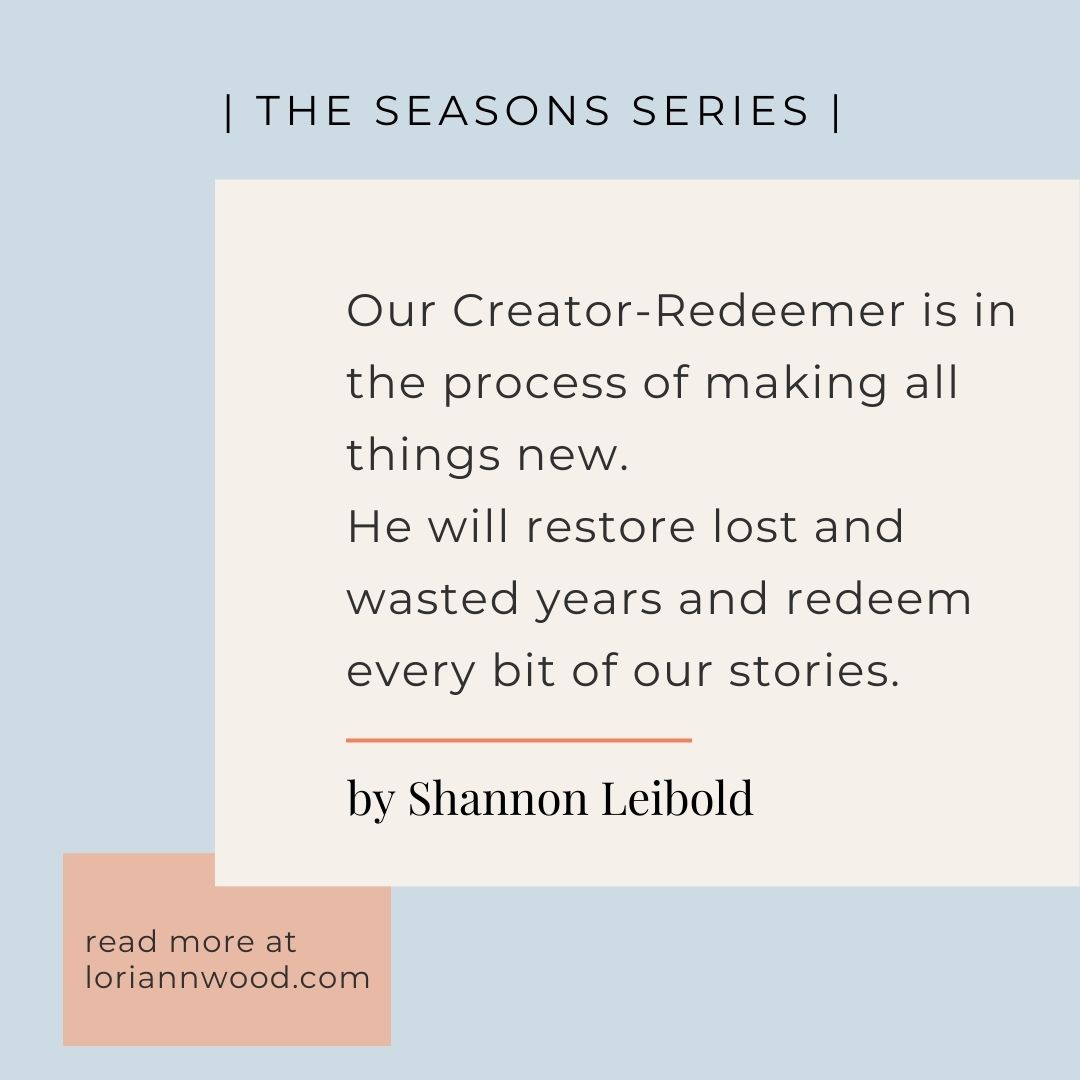 About Shannon
Shannon Leibold believes the greatest story ever told is the one found on the pages of Scripture. Captivated by God's grand narrative of relentless redemption, she spends most of her free time immersed in the Bible, as a student, a teacher and a curriculum developer. As the founder of Scripture & Story, she is passionate about helping women navigate their way around the Bible and inspiring them to develop a deeper hunger for Scripture.
She has a Diploma in Biblical Studies and considers herself a life-long learner. She's the one frantically taking notes through every sermon, playing podcasts during every mundane task, and devouring theological books. She makes a home with her husband Kris and two teenage children in Ontario, Canada.
She would love to connect with you on her website, Facebook, Instagram or podcast.
Please follow and like us: