Traditions take us back to our past and pull those we've lost into our current lives.
Traditions set a pattern for our future, and even help mold our legacy.
Probably like most empty nest mommas, I depend on traditions:
It's a Wonderful Life is mandatory viewing at our house every December, detailing the difficulties and disappointments that life delivers to us all.
Even on years when no one is home for Christmas, I assemble the ceramic tree my Grandma Mary painted in the 1970s while grieving the early loss of her husband.
I still hang every ornament I have collected, ones my preschoolers made so long ago, and all the Babies First Christmas treasures, some making their debut during difficult years.
Even though I don't put it up anymore, I see in the attic the Christmas Box advent calendar my mother and I made for my children, to replicate the one my siblings and I grew up with. And I recall the years when we all inconveniently convened at Mom and Dad's house for a few precious days in December.
REVISITING AN IDEA
As I roll into another holiday with my children and my siblings in different states, and without my parents this side of eternity, I'm re-learning that as life takes its toll, traditions were made to be tweaked to stay relevant. That notion was the basis of my first article that was ever published outside my blog. The first time I held my own printed words in my hands, produced by something other than my own unreliable ink jet device.
So it's no surprise that as my book based on my holiday heart failure diagnosis nears its February release, I'm feeling a bit nostalgic about the article that started it all.
"Untraditional Memories" was published in late 2018 by Peekaboo Magazine. We still joke about driving around to several hospital waiting rooms on a clandestine caper to grab extra copies. I remember my dad's excitement as I gifted him that free local publication. He and Mom were around when I got dozens more articles published, when I started my blog, and when I won an award from The Christian Century. But they were both gone before I signed my book contract.
NEW MEMORY MOMENTS
This year, that deep loss has been tempered with the profound gift of becoming a grandparent myself, especially given that medical professionals thought I'd never live to see it. Baby Hazel has renewed my anticipation of extending certain traditions, and rekindled my excitement to make some new memories.
Still, change is never easy.
Especially as parents (or as the children of those parents), we fight to hold on while we fight to let go.
Change is never easy. Especially as parents (or as the children of those parents), we fight to hold on while we fight to let go.
Click To Tweet
So many of us struggle with a longing for the way things ought to be. The way a marker is placed in the ground this time of year makes the pain even more real. And looking back at all my treasured traditions, I realized they carried with them some heavy baggage of their own.
I've learned to give myself grace to live the holiday season that is placed in my hands right now. To let go of the should-be's and the ideals. To grasp the unique joy that only this season of life can offer. In the one-of-a-kind way it's offered.
If you're like me and having an untraditional Christmas this year, it may be the perfect time to start making some new memory moments. Whether you're missing someone or somewhere or something that used to form traditions, your unusual holiday can be fertile ground for planting some brand-new memories. And maybe by letting go of some traditions, we are leaving more space for what's coming—the Ultimate Gift.
It is the beautiful task of Advent to awaken in all of us memories of goodness and thus to open doors of hope.

—Pope Benedict XVI 
An amazing thing has happened in my struggle of letting go—my most precious traditions held on. And they've become more treasured with new memories attached. We gathered miniature boxes and trim, and glued together a new Christmas Box advent calendar for Hazel a few weeks ago during our untraditional Thanksgiving at an Airbnb outside Denver.
I feel the winds of change and the comfort of the familiar.
And from where I sit, waiting for Hope Himself to come again and put all this right, that seems like a pretty good combo.
(Read my first published article here.)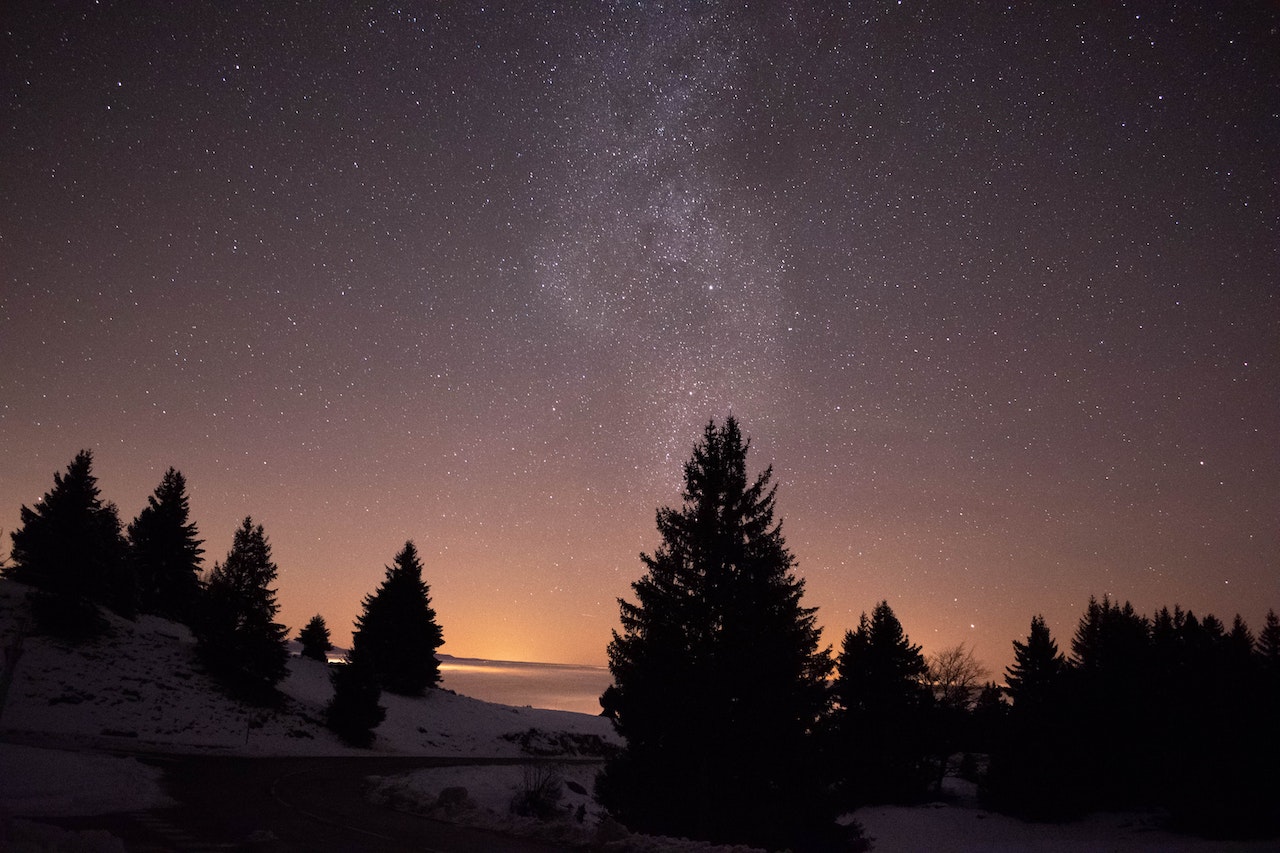 Please follow and like us: