Of all the things I miss about my mama, near the top would be words I only heard from her lips. Words like, "Sometimes, you have to act better than you feel."
At Thanksgiving, she would often require us to say something we were thankful for. It felt forced, like the times she told us, "Say you're sorry,'" after we embarrassed a neighborhood child on the school bus or used the last of our older sister's expensive shampoo in the shower. It was something we had to do, not something we had to feel.
 Back then, it seemed a dry, pointless exercise to mutter thanks, or count our blessings. Now I realize she was purposefully planting a heart of gratitude in me.
 And one day I would need it more than she (or I) could have ever realized.
*****
Thus began a very personal, heartfelt piece I wrote earlier this year for Twyla Franz's Begin Within Gratitude Series.
Since my sudden diagnosis eight years ago this month, I've realized an important distinction between thankfulness and gratitude.
Thankfulness is a reaction you have, without much internal thought. A singular appreciation for benefits received: a door held open or a clothes iron received for graduation. Whether we feel it or not, we express it. It is more a social norm, something your mother taught you (or should have) about being polite.
But gratefulness runs deeper. Gratitude is a sense of thankfulness that becomes a way of life. Not a surface reaction, but a mature thankfulness. An established thankfulness. Paul's thankfulness:
Rejoice always, pray continually, give thanks in all circumstances; for this is God's will for you in Christ Jesus.

(1 Thess. 5:16-18)
With Paul as my mentor, I've embarked on a three-step journey from saying thanks to practicing gratitude. And turns out, Paul's favorite subject—grace—is the key.
I now know I need to add grace to my spoken thankfulness to develop a grateful way of life, despite this chronic, progressive disease.
This November, I pulled out the steps I'd written years ago, because with new health challenges, I needed them more than ever. I thought there's a good chance you might, too.
STEP ONE: ACT BETTER THAN YOU FEEL
The first step toward grateful living is being thankful even when, especially when, you're not feeling it. Just like my mama required of me as a child. Here's what's worked for me:
On difficult days, take time to appreciate the small, mundane pieces of life that blur by in normal tedium. When I stopped complaining about all the "big" things I couldn't have, I had bandwidth to start being grateful for the hundreds of small ones I was missing.
Use all your senses, especially concentrating on hearing, tasting, smelling.
Focus on people and experiences rather than things. This decreases the comparison that often deflates our gratitude.
Remember the times life didn't turn out as you'd hoped, the difficult times that somehow didn't destroy you. That's recognizing grace – not being consumed by that which should consume you.
STEP TWO: FORM HABITS
The second step toward gratitude involves cultivating habits to sustain "acting better than you feel." These are the ones that helped me:
Start small. I first wrote down and read the same words of thanksgiving every day. Later, I'd leave a blank and fill it in with something new to be thankful for. The point is not the eloquence, but the discipline to do it. And short and simple is a good place to start.
Create tangible reminders to transfer the thankfulness from your hands to your heart: gratitude journals, lists, albums, boards. Or keep a photo file on your phone of what you are most grateful for.
As you are gaining muscle memory, it helps to practice gratitude at the same time every day. Habits are powerful tools to change behavior and ultimately transform the trajectory of our lives. Most habits use time markers to help us remember, like brushing our teeth. In expressing gratitude, pick a time and make it part of your daily routine.
Habits are powerful tools to change behavior and ultimately transformation the trajectory of our lives.
Click To Tweet
A new habit is best adopted through the buddy system: tacking it onto a habit you have already formed. For example, when we got a new puppy, we often forgot to let her out before going to bed. Now, as soon as my husband picks up his dental floss, he coaxes the dog out the front door. (I go through my list of thanks every day when I take my meds.)
Regular life has an unforgiving pace. So put stop signs in your life to help you remember. Use sticky notes (my personal favorite) or Siri reminders. Set a timer or ask a friend to be your accountability partner and talk through what you're grateful for on a regular basis. We use reminder services for other commitments, like paying bills or automatic retirement savings, so why not use it for gratitude?
STEP THREE: EXTEND GRACE
To fully live in gratitude, we must reach the point where we can extend grace to others.
Begin by looking outward with empathy, however different other circumstances or faces are from your own.
Then act on that empathy by investing in a cause outside your own life circle, becoming a grace-carrier.
Extending grace involves not just thinking grateful thoughts, but purposefully expressing them. Call loved ones even when it's hard – parents, grandparents, old friends, estranged children. Express appreciation to those serving in the community, to ministers, to essential workers even when we disagree politically. Write a thank-you note to a past teacher or co-worker. Compliment strangers daily.
Moving from thankfulness to gratitude didn't happen for me overnight. It began with an appreciation for the practice of thanks-saying my wise mama planted all those years ago. Patiently preparing me, as mothers do, for a world she'd never live in.
Maybe Paul had this journey from thankfulness to gratefulness in mind when he said we are transformed one degree of glory at a time. (2 Cor. 3:18)
Maybe my mama did, too.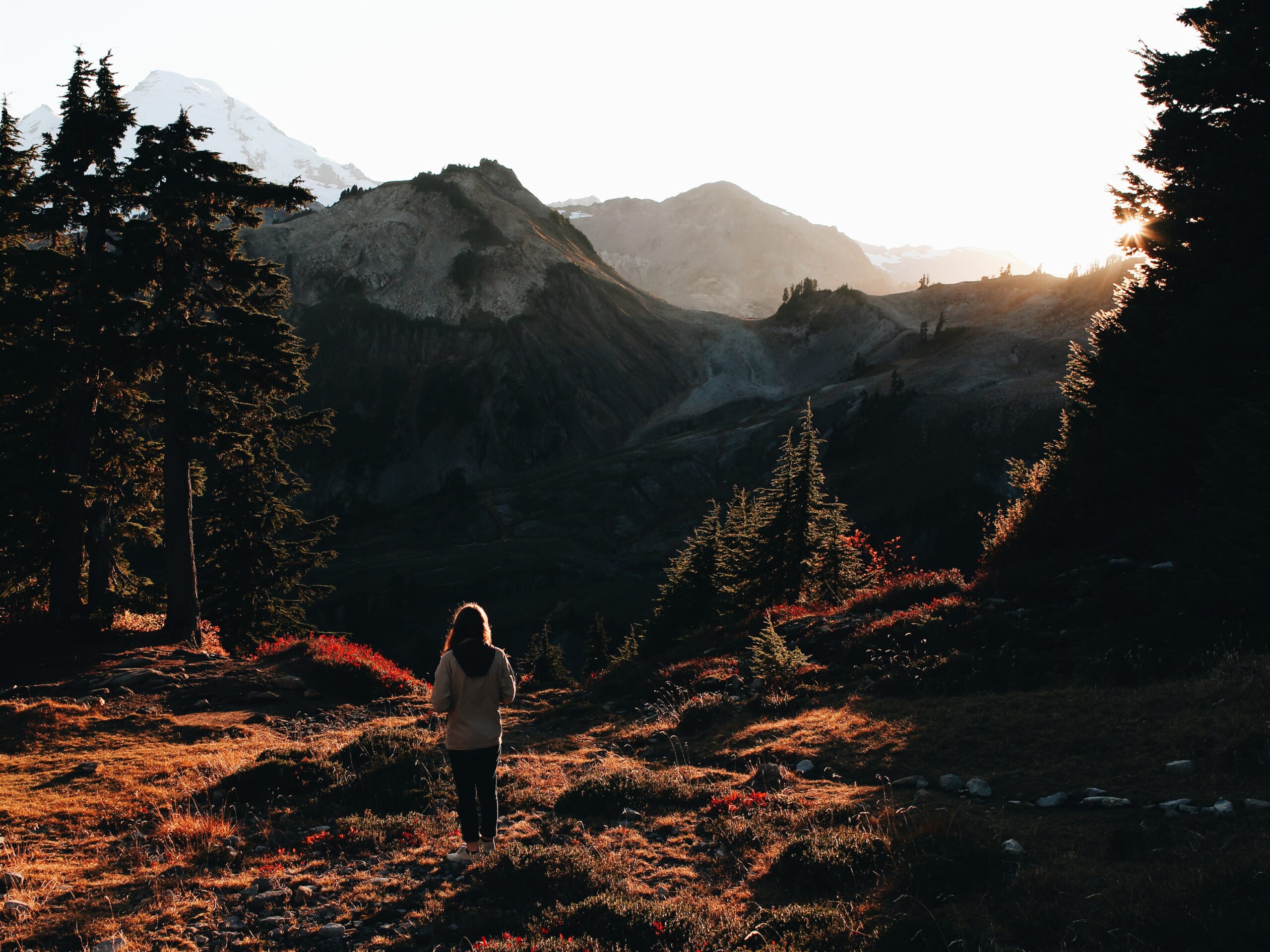 Listen to this post read by the author HERE.
Please follow and like us: