My parents used some interesting phrases in the 70s and 80s.  They had to.  Mom and Dad were outnumbered two to one, and sometimes those phrases were the only thing that could slow play down.  When things "went to bad," they threatened to "jerk a knot in our tails," or "slap us into the middle of next week."  Of course, they never did those things, but it sure got our attention.  One that was quite perplexing to me was when my mom would say, "You're gonna be the end of me."  That one seemed particularly harsh.  Sure, we were kidding around, but hey, we didn't want anyone to get hurt.  I'm not sure what all she meant with most of those phrases, but I think I'm gaining a new understanding of the "end of me."  (Probably not the meaning Mom was using, but who knows?)
I think there comes a time when you have to truly come to the end of yourself.  We get a glimpse of this when that new baby is placed in our arms in the hospital.  But then it can fade and wane throughout the years as you struggle to regain your identity, and your personhood, through those preschool years.  So you get a renewed resolve to maintain "you," despite the diapers and carseats, sing-song toys and board books.  And you keep on fighting for that, right through their high school graduation.  At least I did.
And then I prayed for God to do something with MY life, to make ME significant.  In a direct answer to that prayer, he took the "Me" right out of me.  He gave me something I could never handle on my own: heart failure.  Then, in an amazing plot twist, He showed me that His love and care were all I needed.  I didn't need to find me.  I needed to lose me.
The late Billy Graham once said, "When you come to the end of yourself, you come to the beginning of God." That statement has proven true for me. But it wasn't easy.  We all have a built-in physical survival mode.  It helps us stay alive when the chips are down. But it also tends to make us think we are the most important task on the agenda if we stay in that survival mode too long.  This happened to me just three months into my disease.  From my journal:
2/13/16 – Thinking today about being diagnosed and the thought process that goes along with it. It's obvious to most people that being diagnosed with a serious disease takes certain things away:  your health, certainty, the future, plans.  Not so obvious is that it takes away your NOW. Because everything suddenly becomes about you and every daily thought involves your disease, rather than all the things that used to take up your thoughts and your days.  Whether you have 6 months or 10 years, your old life stops the day you are diagnosed.  You suddenly fall to the lowest level on Maslow's hierarchy and stay there.  If the day you were diagnosed you were self-actualizing, the day of diagnosis and every day after that is primarily about survival.  And the second it becomes about something else, the preschool child inside you screams, "How can you go about your normal life?  Don't you know I have this disease?"
I felt like I had been robbed of my NOW. But in retrospect, I think I was given a rare opportunity to become fully engrossed in myself and my survival, and then realize that this could never be enough.  Not satisfying enough, not lasting enough, not fulfilling enough.  I had reached the end of me.  And this paved the way for the beginning of something much better. I had come to the beginning of God.
A year and a half later, I wrote:
7/1/17 –I have so often written about, and prayed about, not letting all of this that I have experienced go in vain.  "God, do something with this!"  But I have felt paralyzed about what I need to do with it. " Where do I go from here?"  Today a scripture popped into my head:
 Phil 1:6 being confident of this, that he who began a good work in you will carry it on to completion until the day of Christ Jesus.
 It was an Aha moment for me.  Funny thing about Aha moments, though.  They are very personal.  If you tell your Aha moment to someone else, it usually isn't their Aha moment.  But this was truly one for me.
 God started this challenge, and He will finish it. It's not my business to complete this; it's God's.  I don't even have to know how or when.  (And apparently, from that verse, He can take a really LONG time to complete it!) This entire ordeal isn't about me.  It's about God, and I don't need to be in on all the details and all the travel plans.  If He started it, it was for His reasons, and He will complete it in His time and in His way.
This Aha moment turned into an Ahhhhhh moment when I finally exhaled.  And let God's purpose be my purpose, even when that purpose is known only to Him.  My illness had brought me face to face with my God, but only after bringing me to the end of me.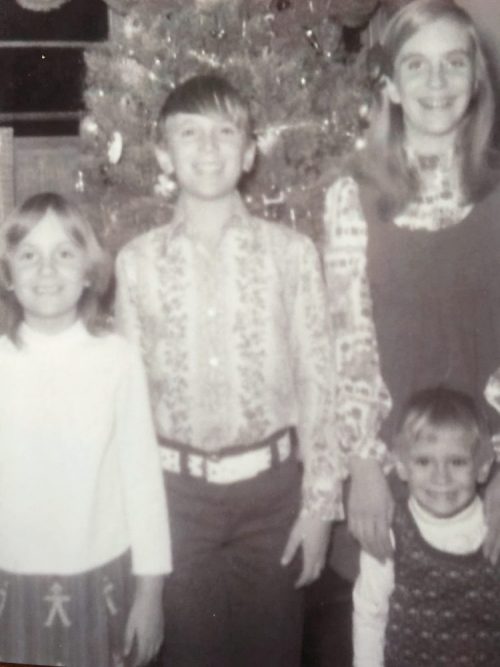 Please follow and like us: