Friends, it has been a rough few weeks. I nearly lost my mama to a freak accident on June 21, and just 10 days later I lost my daddy to cancer.
It was a blessing to hold Daddy's hand over his last 72 hours, to whisper in his ear words I wish I'd said years ago, to see my still-healing mama care for him.
But the loss is raw, the wounds still throb, and I am processing. It feels like I just hit my thumb with a hammer and my first words might not be appropriate for general audiences. I never want to write here from a point of pain, but rather from a point of perspective. It took me two years after my heart failure diagnosis to start this blog for that same reason.
So, rather than voice what I am not yet ready to say, I am choosing to share some well-considered words I have written in the past about my amazing daddy. My first love, my biggest fan, the smartest, bravest person my path has had the privilege to cross, I will spend the remnant of my life trying to fully understand and appreciate him.
At this point, I do know this:  Daddy showed us all how to suffer well, and not just with cancer.
He suffered well his entire life, with humility and resolve, humor and resilience.
It was grace watching him live out his final days.
This last gift to me may have been his best.
*******
The following piece I wrote for my daddy on Father's Day 2015.
Since I *organize* my workspace the same way he did, I know he felt more comfortable with well-placed piles so he wouldn't forget the important. I was reminded of this today as we sorted through his desk, still strewn with work he had intended to complete. Despite his messy filing system, my old letter sat prominently in his top drawer, covering a huge, much-newer stack of papers.
Finding it there so conspicuous, I like to think he re-read it on days he still needed to hear it.
Because I still feel it every day:
I had the privilege of growing up a rich girl.
We didn't live in a mansion or drive fancy cars or go on European vacations. But I was a rich girl because I had a daddy who loved me and I knew it. No matter how hectic his day, he made a priority of talking to me, just me, for three minutes every night before I fell asleep from the time I was four years old.
His name wasn't in the headlines, but I saw hard work and happiness and hope in front of me every day. Life wasn't always an easy road for him, but his four children didn't know it.
We knew an optimistic dreamer, a daddy who loved change and looked forward to future challenges. We knew a brilliant daddy who thrived on learning, and on humbly helping everyone around him learn, too.
We knew a daddy who brought turtles home in pickup beds or bunnies home in water jugs. We knew a daddy who would give us his last bottle of Pepsi and his last Snickers bar, or buy us a letter jacket we'd never wear, even when money was tight for family farmers. We knew a daddy who would rescue us at the most inconvenient times and in the most embarrassing situations, a daddy who could never contain his pride for us even when we weren't so proud of ourselves.
I grew up a rich girl and I received a huge inheritance from my daddy: the legacy that giving up is not an option, even when you don't feel like taking one more step. I received the gift of resilience when life doesn't always go the way you had imagined that it would. I was given the example of second chances, of valuing grace received and the joy of giving it to others.
My daddy has worked his entire life to establish that inheritance.
And it is priceless to me now.
Yes, I grew up a rich girl, and I always will be, because Gene Grabs was my daddy.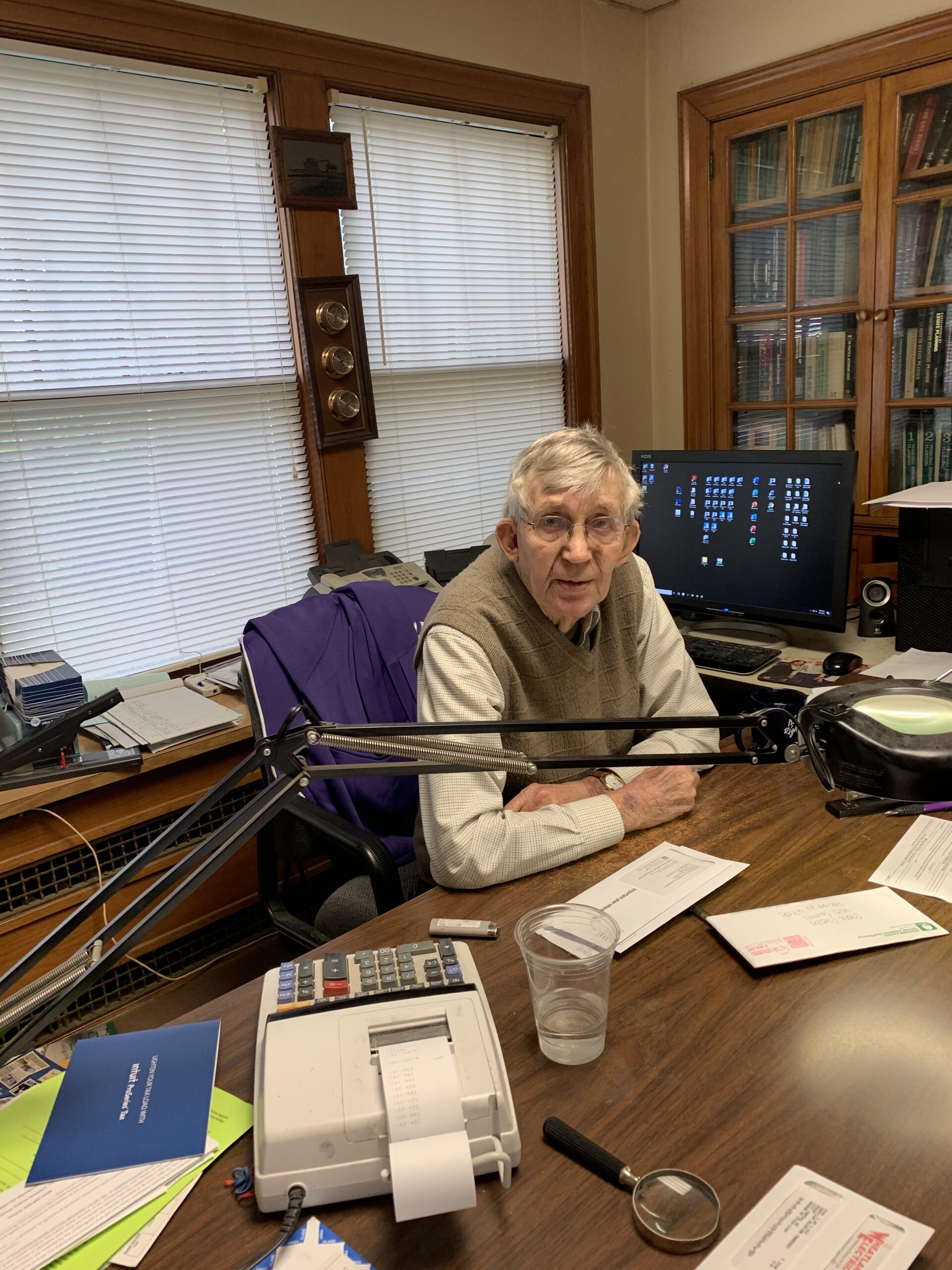 Please follow and like us: