Weird fact I have learned through this journey:  the only place on earth that the line to the men's restroom is longer than it is to the women's is at cardiac rehab.  I remember being shocked as I walked past a queue of 80-year-old men during a break at cardiac rehab, straight into the adjacent women's restroom.  It was a bigger realization than it seemed at first.
Overnight, with the words "Heart Failure" in my medical record, I became more like someone from my parents' generation than from my own.  But another site I am seeing from this perspective is the medical community. Clearly, I see them from the technical side and I am thankful every day for their commitment and courage in helping people live longer.  But more than that, they were incredible people who have touched me deeply.
The seasoned RN who first treated me and even though she feared the entire first night that I would not survive, she told me, "I just know you're going to be ok."  Although those words were born more from hope than medical judgment, they meant more to me than she'll ever know.
The shy CNA who after a week caring for me, told me that she had lit a candle at her church for me, and she had asked her mother to do the same.
The nurse practitioner who took time to talk to us, and exuded tearful compassion as she explained that "the rug was about to be pulled out from under us."
My primary care doctor who worked through the night to find an expert in the field and took calls on his personal phone to make sure we got to Cleveland.  After more than two years, he still asks me to email him every week.
The nurse in the cardiac care office who met me to check my blood while Christmas shopping with her son, even though the office was closed. She would later become an integral part of my care, with weekly blood checks and even ordering the undergarments required for my Life Vest.
The cardiac rehab team who took extra time to counsel me the day I thumbed through the check-in charts and made a stunning discovery.  I realized I was in much worse shape than all my classmates, despite the fact that they had 30 years on me.
My cardiologist who allowed me to constantly push forward on the meds.  He brought a sense of humor and reality to me when I needed to hear it.
The cardiac sonographer from Cleveland Clinic who saw the horrible images first and clearest of my enlarged, failing heart.  Still, she gave me hope and encouragement when no one else in the medical community would dare go there early on.  I will never forget her courage and faith as she reached out to me at one of the lowest points in my life.
My electro physiologist in Cleveland who would not abandon me on the table.  All my life I will be grateful to have been awake during the procedure.  One by one, I heard everyone else in the room give up.  But he refused to quit, despite the lateness of the hour, and the concurrence of all the other top medical professionals there that it couldn't be done.
The transplant surgeon at Cleveland Clinic, who quarterbacks this team.  She had an arsenal of knowledge but most impressively, she took time to listen to my husband and I as we began to understand and accept the road we were on.  She had my life in her hands and she took the care to make sure I had one once we caught our breath.
From my journal:
I have been blessed to be under the care of amazing medical professionals. Some of them are at the top of their fields at the best hospitals in the country.  But more than that, these are real human beings who despite doing this day after day, have genuine feelings and care that have extended long past their impressive credentials.  I have to admit, I didn't have much experience with the medical community before November 27, 2015, outside of my regular check-ups, screenings, and vaccinations.  I have noticed many things during my unexpected foray into this world these last 26 months.   Some of the main lessons I've learned were within the walls of the Cardiologist's office, the EP and Cath Lab, in the Cardiac Rehab Center, or on the Cardiac Sonographer's table.  The teachers were the doctors, nurses and staff, and sometimes the patients themselves. The lessons I've learned:
Getting old is hard work, mentally, emotionally, and physically.  The successful ones have decided to tackle it head on, and ask for help doing it.  The great ones help them.
Your attitude affects your physical condition more than you'll ever realize until you're faced with a serious medical diagnosis.
Having fun (and dancing) is good for the heart.
Caring about someone and knowing their name and a few details about their life is key to helping them through a tough spot.
Always act better than you feel, especially if you're the medical provider.  (The medical professionals had bad days, too, but they never showed it.)  
THERE IS ALWAYS HOPE.   
 I am thankful for all they continue to do every single day.  I pray I take some of this with me through the rest of my life.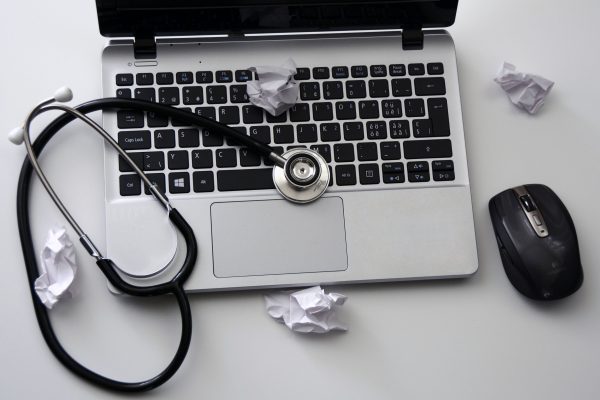 Please follow and like us: