This week I am preparing for a speaking event and next week I will be at the Cleveland Clinic for a heart check.  So I am taking this opportunity to post a piece that was selected and originally appeared on the Kindred Mom website a few weeks ago.  
It tells the story of my own disease, since many of you have asked for more details.  But primarily, I wanted to share it to support the behind-the-scenes efforts of two organizations I work with that have been part of my life-saving team. The American Heart Association and WomenHeart both help prevent heart disease with the indispensable tool of awareness. Someone once said, "The better awareness, the better your choices. As you make better choices, you will see better results."  That is my prayer for all of you, in all areas of your life. And that is my hope in sharing this with as many as possible.  
Part I will run this week, and Part II will conclude the piece next week.  Please drop me a line in the comments section and let me know what you think. And most of all, share it with anyone who might need a nudge to be more aware.
************
"Welcome to Maggie's Flower Shop!" The banner was artfully hand-lettered and decorated, hung on the patio, waiting for the second grade gardeners to arrive. My daughter loved helping me with flowers and plants, and I was flattered that she asked for this birthday party when she turned seven. I worked weeks to purchase tiny clay pots and seed packets, mini gardening tools and potting aprons. I prepared flower treats and garden games. I even finished ahead of schedule that afternoon, but then I heard the worst sound: a crack of thunder.
I ran outside to see a menacing sky and super-sized raindrops starting to fall. With less than two hours until guests arrived, my mind raced, Where would we have the party? This potting party promised to be messy and nothing was planned for indoors. I called my friend for advice. "What does your garage look like?" she asked. We both knew the answer. It was a crammed-full hiding hole for everything my family of five thought we might want "some day." But this determined mom knew what I had to do, so I worked feverishly to move, clean, and arrange the entire garage by myself to beat the afterschool party deadline. About an hour in, I realized I was completely out of breath; my heart was pumping strangely hard inside my chest, unable to relax. I thought, Well, raising a third child sure is different from the first time around.
A seed was covered by the dirt of ignorance.
Although that was my first real indication of a problem, it wasn't my last hint. As a work-from-home mom, I taught college business courses in the evenings. I thought my heart pounding ferociously was what everyone else described as their "heart beating out of their chest" amid the fear of public speaking. It happened every class as I began to teach. I started to expect it.
The seed began to germinate in the darkness.
When my oldest entered high school, parents attended the first day of school with their students. Dressed in my coolest (and daughter-approved) mom attire, I struggled noticeably to climb the stairs to the second floor between classes. Other parents sailed past me on both sides while my daughter waited at the top of the stairs. I vowed to get in better shape before this time next year.
A sprout began to emerge from the soil of the everyday.
Then on the family mission trip to Mexico, we took a day to visit pyramids. People my parents' age were scaling the monuments while I simply could not. I attributed it to the altitude. My marathon-running husband whispered to me at the site, "Something is wrong here. You should see a doctor. " I rolled my eyes and directed him and my athletic daughter and son to go up to the top, and I took their pictures from below.
The weed had grown leaves behind the excuses.
The next year our bucket list trip to the Grand Canyon was marred by me almost not making it back from a very short descent into the canyon. I took two steps at a time and stopped, shaking, praying to just make it up to the parking lot. My family started suspecting something was seriously wrong. I blamed it on the few extra pounds I had gained in my 40s. I was disappointed with myself that I wasn't down to the weight I wanted to be. Still, I was not overweight and it concerned me that many others heavier than me were enjoying the hike and looking at me sympathetically.
The irritating weed was beginning to form roots.
During the summer, I decided to do a Couch to 5K with my daughter. As a surprise to my husband. Envisioning us as fit, running, empty-nesters one day, I printed the schedule and mapped out my course. The first time I jogged 25 yards, my heart beat uncontrollably. I gasped and coughed to breathe. I tried to take it slower, I tried to walk it. I convinced myself I was too out of shape for the plan. So I quit.
The ugly growth had developed to maturity.
Three months later I nearly died from heart failure: idiopathic dilated cardiomyopathy.
(Read Part 2 here.)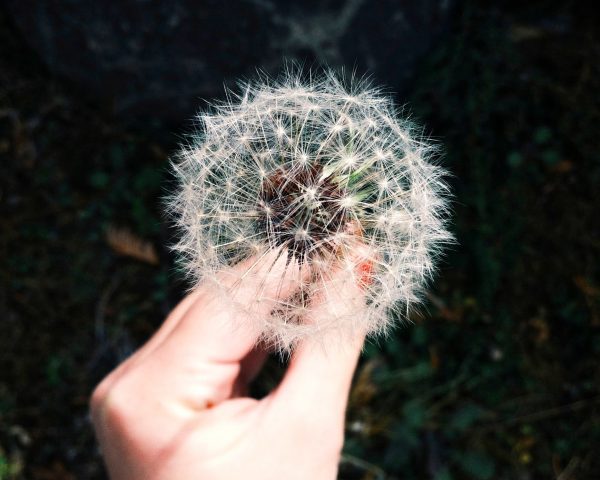 Please follow and like us: