"You are my hero," she said.
It echoed inside my head for months.
I felt the deep inaccuracy in her words from the start.  This vibrant woman full of life and grace and love, had no business looking up to me.  But her enthusiastic rallying for others is part of her charm and part of her superpowers.
We both had under-performing hearts and over-achieving plans.
I knew her nearly two years before I met her.  She subscribed to my blog and has commented several times on the website and several more by email.  She has worked hard encouraging me though the world would call us strangers. I wish I could say I have done the same for her.
Therefore encourage one another and build one another up, just as you are doing.

I Thess 5:11
I've felt an undeserved blessing each time I've heard from her:
Lori is such a gifted writer!  I learn something in everything she writes.  She words things so that it makes sense to me… I know that's a personal feeling, but there are a lot of things that I stop reading because they don't make sense to me.  She ALWAYS makes sense to me!  What a blessing she is!
******
Well Lori – You have done it once again. Another blog with my eyes fixed on the computer screen, my mind wishing I could read faster and get to the next fascinating line of text, but never wanting the chapter to close. Your ability to "paint" a story is just one of the reasons that I "click" through to your blog as soon as you publish it. You are raw, honest and gifted! I always feel like I am "on the ride" with you when you write, and I always want more.Incredible job, my fabulous friend, incredible job!
******
My gosh you are a good writer!  I really look forward to your blog and hope that in the near future, you get to write a book!
I finally met her a few weeks ago. She was living fully, traveling and celebrating with friends.
Three days later, she died unexpectedly in her sleep.
As a fellow cardiac patient, she was keenly aware of my last disappointing heart failure checkup at the Cleveland Clinic.  She knew my heart function had inexplicably nosedived – twice.  Right after hugs and introductions, she wanted details.  All the details.  Minimizing her own condition, "What I've been through is nothing compared to what has happened to you."
Lori – I am so sorry to hear about your latest "office visit." Know that somewhere, deep in Texas this woman is praying hard for you. The good news is you've bounced back from this before, so let's all pray for a repeat performance! Looking forward to meeting you this summer!
I didn't know her long enough to find out her Enneagram number, learn about her past, understand her family and faith wounds, or even appreciate her taste in coffee or food. And yet, her death has slashed into my struggling heart.
Now as I look at my latest doctor notes and see "At Risk of Sudden Cardiac Death" reappearing on my chart, I am humbled to be writing about her passing.  Instead of her reading about mine.
Survivor guilt stings deeply when the prognosis pointed at you pierces someone else.
And chronic illness brings a special brand of survivor guilt, ongoing like the disease itself.  For many of us, it began before we even knew what it was, and it weaves itself throughout our lives as we experience loss in many forms.
We all have people we've lost too fast, too soon. From then on, absent from friend gatherings and family photos.  Gone decades early, we feel cheated.  And we shoulder guilt about what the suffocating sorrow should mean for our own brief journey.
So whether you know this precious soul or not, know that our good God specializes in turning guilt into glory.  And the glory is this:   He doesn't waste a single tear.  Ever.  He catches them, He counts them, and He purposes them.
You keep track of all my sorrows.
You have collected all my tears in your bottle.

You have recorded each one in your book. 
Psalm 56:8
Our tears matter,

and her words still matter, too.
As Roman General Maximus in the movie Gladiator said, "What we do in life echoes in eternity."
She is not gone, our loved ones are not absent, even from here.
Echo means "to repeat or reverberate after the original sound has stopped."
As survivors, we have a responsibility.  As those who persevere, we owe a duty:  to carry on her resonating encouragement.
Surely the righteous will never be shaken; they will be remembered forever.
Psalm 112:6
As we stand on the shoulders of the giants we encounter, however briefly in life, the echo of their influence can continue through us. Even after the original sound has stopped.
…live a life worthy of the calling you have received.
Eph 4:1
So I choose to honor my fast friend by repeating her unconditional support. By making my life sound more like hers.
She reached out to someone who needed a boost instead of looking inward.  She, like all with chronic illness, was not pretending to be sick, but rather, she was pretending to be well.
Trying to make hay,
live life,
unburden those who care for her,
act better than she felt.
And all the while make the journey easier for someone she'd never met.
I long for what this woman now has.

Someone to point to me in Eternity and say, "If it hadn't been for you…"
I will live this fleeting life differently because our paths crossed, even for a moment.
Her echo and our tears are part of the plan.  My dad, the science guy, taught me early on that sound travels four times faster in the rain.  And the grace-filled part is this:  Echoes move faster through water.
Influence spreads much more quickly through tears.
Her echoes will continue.
With even more urgency in Eternity when we repeat the now tear-soaked words,
"You are my hero."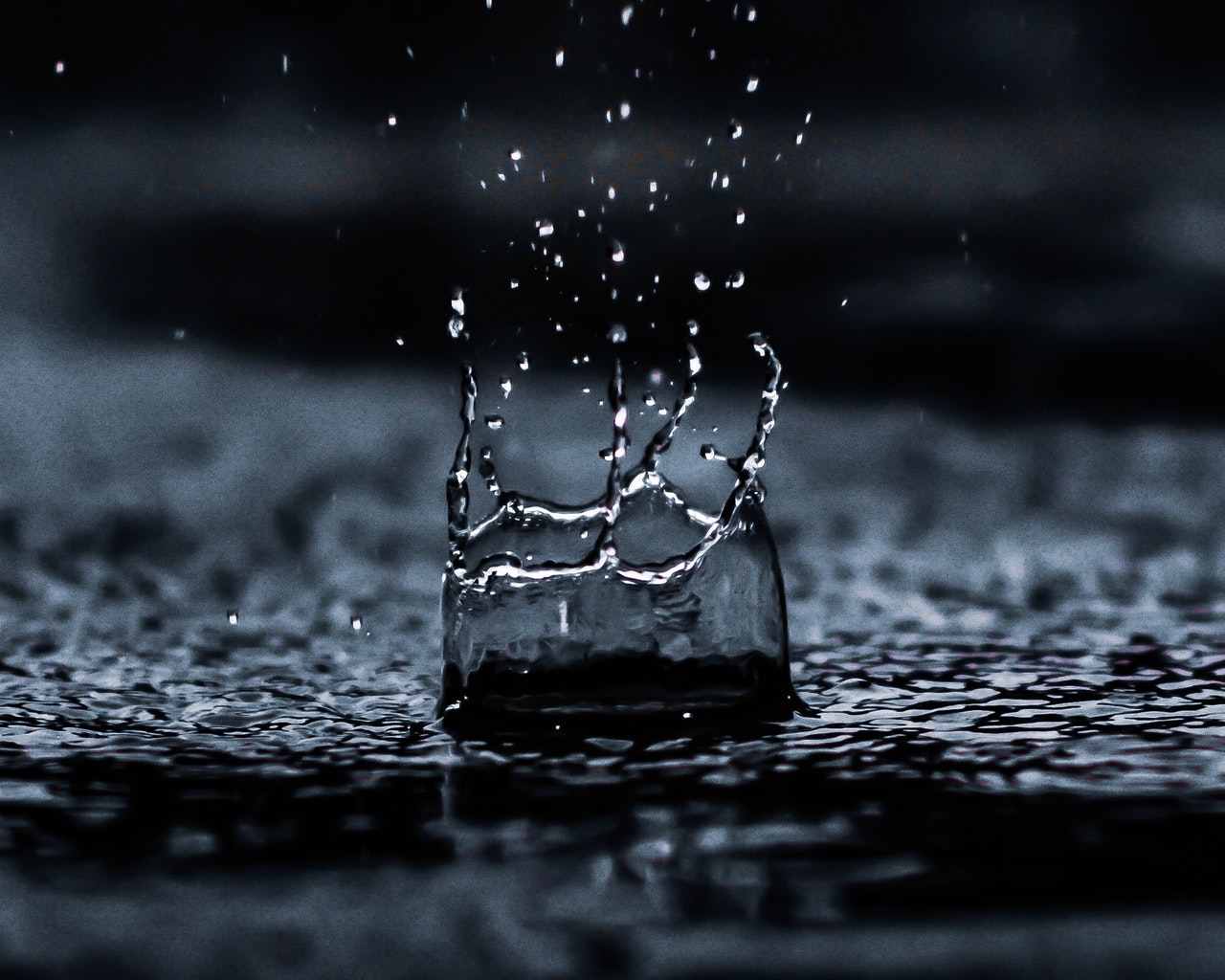 Please follow and like us: