"Uh-hu…I see…Hmmmm…"
In between stories of Littlest Pet Shop and potty training, and questions about bible characters and canned soup, I tried to insert interest. Sort of.
My toddler stopped her nonstop banter and put her tiny hands on my cheeks, turning my head toward her.
"Mommy, listen to me with your face."
That wasn't the first time I was called out by my children for not fully listening, and it wouldn't be the last. From my son explaining Pokémon and the worldwide web, to my older daughter discussing friend squabbles and world history lessons. Sometimes, like I suppose most parents do, I tuned out.
Blame it on having three children under the age of ten. Or blame it on cellphones and a rabid tendency to multitask. Truth is, I was hearing but not always listening. And my children always knew it when I pulled that stunt. Those days, they weren't feeling the love.
LISTENING IS LOVE
As usual, my kids were onto something. Science says listening should involve your entire self.
Author and listening expert Julian Treasure explains that we live in an increasingly noisy world. We no longer hear the subtle things. We are impatient and rely on being able to replay information, so the concept of careful listening is no longer that important. He suggests engaging your mind, even your body, to truly focus on the message behind the message being spoken.
My friend has taught a faith-based Listening Lab curriculum for years. He would affirm that it is so much more than auditory.
Listening, like deep faith and real love, takes more than your ears. It takes all of you. Which then, ultimately, harnesses your heart. Like the times I miss so much now when my usually-distracted daddy would stop what he was doing, put down his pencil, or turn off his pickup engine, look me in the eyes, and really hear me.
We've all been the recipient of this lavish gesture: Full-on listening is the way we love.
Full-on listening is the way we love.
Click To Tweet
Why then do we feel that sometimes God Himself, who designed us, who knows us so well, whose very essence is love, is sometimes not listening to us at all?
Why can it seem like His face is turned away?
From my journal:
Ok, God. I am still here. Still doing my part. Still sporting a failing heart, limping along, despite the best medical care available. Still wondering if you even hear me. Today a friend told my husband, "God has to do something. There are too many people praying for Lori. He can't ignore them." But honestly, it seems You are.
QUESTIONS AREN'T NEW
Anyone who's ever parented knows that when a child feels unheard, she can throw a fit or act out in defiance. As children of God, we're no different. We complain, we lament, we doubt. God gets it. He's seen it before.
There's a little book tucked in deep toward the end of the Old Testament between Nahum and Zephaniah. Habakkuk was a prophet to the nation of Judah. While most prophets spoke to the people on God's behalf, Habakkuk spoke to God for His people. And His people wanted to know why God didn't seem to be listening.
Two well-known passages are often harvested from Habakkuk.
How long, Lord, must I call for help, but you do not listen?

(Habakkuk 1:2)
But then just two chapters later, we read this:
Though the fig tree does not bud
and there are no grapes on the vines,
though the olive crop fails
and the fields produce no food,
though there are no sheep in the pen
and no cattle in the stalls,
yet I will rejoice in the Lord,
I will be joyful in God my Savior.

(Habakkuk 3:17-18)
The turnaround seems sort of abrupt, even for a three-chapter book in the bible. Why the 180? Maybe like me you're wondering, How did this prophet go from asking if God was listening to trusting that He was? How did they get from Chapter 1 to Chapter 3? What in the world happened in between, in Chapter 2?
The simple answer: God spoke, and Habakkuk and his people did some listening of their own.
WE LISTEN TO KNOW HE'S LISTENING
At the time of Habakkuk, sin was rampant in Judah. People were ignoring God and His prophets. They had burned their writings, and even murdered one prophet. The people who complained to God about Him listening were actually not listening themselves. Like believers from so long ago, we must first do the hard work of listening to God—to know He's listening to us.
We must first do the hard work of listening to God—to know He's listening to us.
Click To Tweet
Centuries later, other believers learned this lesson, too.
Writing as perhaps the last surviving apostle, John knew about listening to God even when it's not what we want to hear. And because of that, He knew God always listens:
This is the confidence we have in approaching God: that if we ask anything according to his will, he hears us.

(1 John 5:14)
How do we know if God is listening? He is. Like Judah's people or a busy mom, the problem is often with us. So to know He is listening, we have to first make sure we are.
EFFECTIVE LISTENING
Best practices for listening, Julian Treasure suggests, involve RASK—Receive, Appreciate, Summarize, Ask. This is not new information. My friend's listening curriculum uses many of the same concepts:
Use your entire body and mind. Don't multi-task. (It takes practice.)
Don't listen with an intent to respond. Rather than focusing on formulating what to say next, surrender your time, your presence, as a sacrifice to the other person.
Don't try to fix or control. Hold space for them. As writer L. Harris says, "We simply become a container for receiving the words of another person."
Be honest. "I don't know what to say." "I'm afraid, too." "I'm overwhelmed for you." "I'm so sorry this is your reality."
Ask questions to better understand or reflect on what's happening.
HEARING FROM GOD
Though these tips are for listening to others, turns out, we listen to God the same way. We practice simply being with Him. We focus more on the relationship than the answer. We get honest with Him and ask questions when we don't understand. And sometimes it takes lots of just being available and staying quiet and holding space.
It's important to note that God isn't angry or put-off when our listening involves questions. He knows what the people of Judah and all of His children eventually learn: Questions acknowledge our humanity to a God with all the answers.
Questions acknowledge our humanity to a God with all the answers.
Click To Tweet
What we're after in the listening is not even an answered prayer sometimes. "Though the fig tree does not bud and there are no grapes on the vines…" Even with my own heart failure, what we desire most is not a resolution so much as an assurance that our cries aren't falling on deaf ears, but on listening ones. It's just the knowing that we are heard. Understood. And loved.
I haven't always heard God along this chronic, progressive heart disease journey. I haven't always believed He was even listening. But I always wanted to, and that makes all the difference. I feel more confident now that He hears it all.
Even when I feel an urge to demand God's attention, I don't need to. Even when, like my own little girl, I want to put my hands on His cheeks and turn Him toward me, I just need to work on listening to Him.
Because He's always been listening to each one of us.
With His face turned fully in our direction.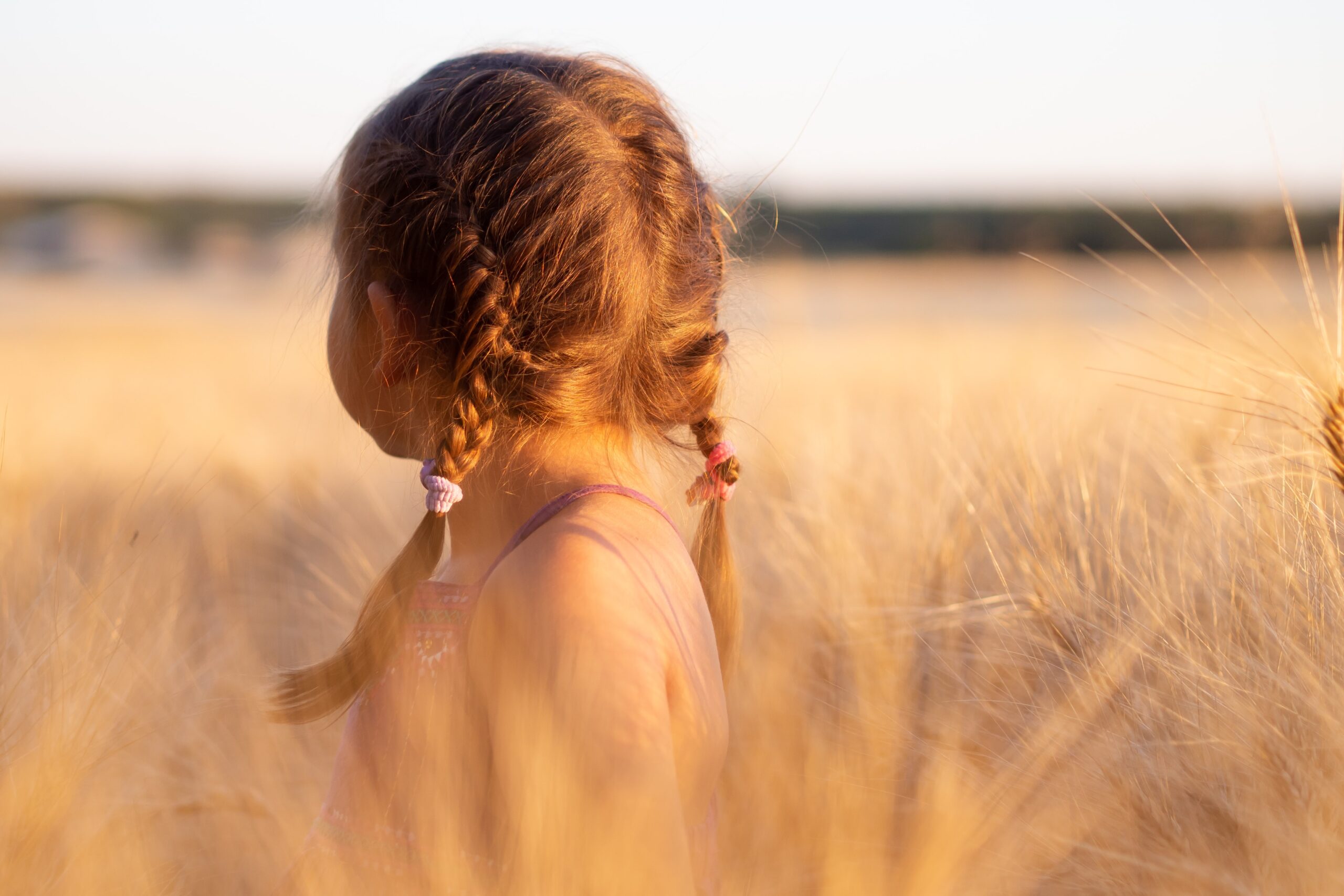 Please follow and like us: