Most of my life I have wanted to be someone else.  It started with wanting to be my older sister, and then in Kindergarten I had others I aspired to be.  My Best Day Ever arrived when Mrs. Coffey was out sick and we had a substitute teacher. It was picture day, and all the students sported their best attire.  My friend and I unwittingly wore identical dresses that day (small shopping district in my hometown).  Trying to put me in alphabetical line alongside my friend, the substitute asked if we were twins.  I felt my face beam and my shoulders straighten. This friend was amazing: long curly hair, engaging smile, magnetic personality.  In comparison, the only twin-like qualities we shared were our age and our dress.  But for a few milliseconds before my friend corrected the substitute, I was an exact copy of that friend.  It felt good.
We are conditioned and educated to compare.  Bell curves, top ten graduating seniors, best sales percentages, employee of the month. We get it.  And to be fair, comparison drives competition, and competition produces accomplishments that we all benefit from:  scientific advancements, medical breakthroughs, new technology.
On an individual level, comparison can spark gratitude and compassion for others in more trying circumstances than we are at the time.  But not always.
From my journal:
Today my local cardiologist talked about sending another woman about my age to the Cleveland Clinic.  She, too, suddenly came down with heart failure.  He said she had not taken care of herself, not very healthy overall, and put on a ventilator for the flight.  He wasn't sure she would survive to Cleveland, but if anyone could save her, he thought my doctor at the Cleveland Clinic could.  Then he told me that she was back to normal, after four weeks. We both knew I was 12 months into my diagnosis, and making little progress.  He said, "If I had been betting, I would have put my money on you being the one to get back to normal, not her.  You just never know with heart failure."
Comparing my life to hers made me wonder what God was doing in mine.  And where I was headed.  I wanted my path to look just like hers.  I wanted to be her twin.  And it gnawed at my faith for months.
If we take comparison too far, too personal, too deep, it can create a Divine trust crisis.  In comparison to them, how can I be in the arms of a Loving God?  Many of us compare out of insecurity.  Look right, look left.  Am I ok?  We want not so much to feel superior afterwards, merely equal.
We are each a one-of-a-kind mix of just what God wants us to be.  Our strengths were designed for God's glory and our weaknesses for His power. We don't get to choose either of those. So we shouldn't compare our mission to anyone else's. Only God knows the real me, and every reason I am who I am.  Only in Him am I fully known, so only He can assign my unique way.
Knee-jerk, comparison-prone Peter was fully known.  Jesus told him, Your job is to follow Me.  Don't worry about what I'm doing in John's life. Before God was finished in his life, Peter was a leader.  But he had to find his own way in God's will without comparing himself to others.
The only way I am ever secure is to NOT know the path, to leave it to Him.  To live the life He assigned for me alone to live.  To be on a path I didn't choose.  To keep my eyes focused on the prize of His glory.  Otherwise, I can lose my balance and stumble.
That sometimes-rocky Divinely Detoured path is an intersection of our own gifts and passion and someone else's needs.  And such a journey surrendered to God is an acknowledgement that we were made for a purpose bigger than ourselves.
So close your eyes and pray.  Then step forward in trust on your own path.  Stay in your own lane.  The HIGH-way is Mine.
Along the way, as Jon Accuf warns, "Don't compare your beginning to someone else's middle."  Each of us is at a distinctive point on our path.  We are all on our way to becoming the beautiful creation God intended, but not all at the same rate or at the same time. We must trust it to the God who is not done.
It's been 12 months since the Spirit convinced me to share my story with others who find themselves on a Divine Detour.  The Enemy has tempted me to compare, telling me others are better trained, better connected, better messengers.
And I have struggled with social media.  To be "known." A year ago, I had 10 friends on Facebook and less than 30 followers on Instagram.  But one thing I'm learning is that there is enough "known" to go around. The trick is, in social media and in your journey with God, to find your unique path.   Most of the time, like my website tagline says, it will be a path you didn't choose.
I have made progress no one expected with my health, and with my blog.
Still, in my life, and in my disease, this is not where I imagined I'd be at this point.  Looking at others, I had expected more, or maybe different. So even now, after all God has taken me through, I still find myself wanting to be someone else:  someone healthier, someone better known, someone on a different journey.
And then I remember the substitute teacher who tried to put me on an identical track with my friend.  She didn't really know me; no one else really does. But thankfully, I am fully known by a good God.  And He has me on the path I need to be.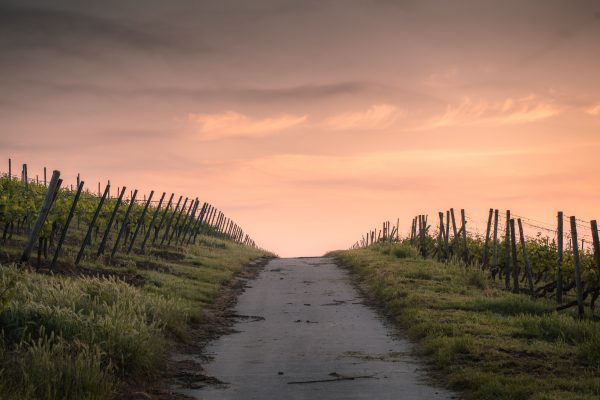 Please follow and like us: